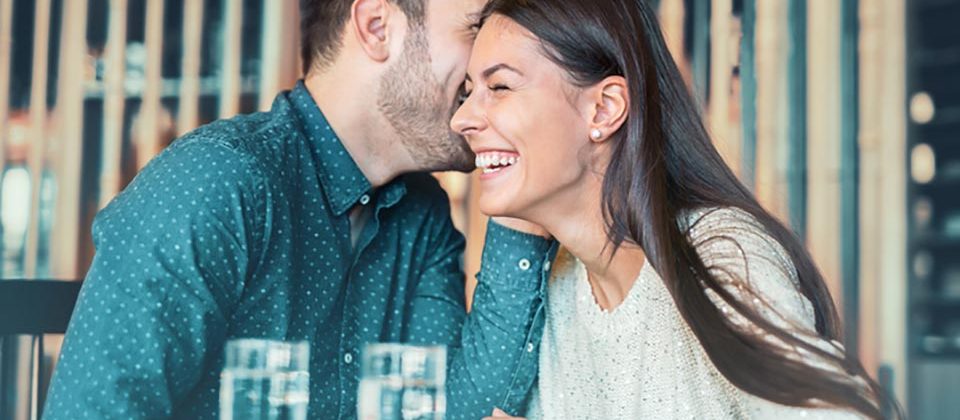 5 ways to know you should ask him out
If you've ever wanted to make the first move, this article is for you. For all the women who are too nervous to ask out a man they've been friends with for a while. And for all the women who would like the confidence to approach someone in public and ask them out.
We know that it can be daunting but, if you're wondering whether he is interested or not, there are signs that you can look out for. Here are five of the most common:
1. He's a shy guy
If you know him pretty well, then you should be able to tell whether he's shy or not. The shy guy needs encouragement and will appreciate you taking the lead. Muster up some confidence and ask him whether he'd like to go out some time. He'll probably be very pleased that you took the initiative (and kick himself that he nearly let you go!)
2. You're already close friends
If you already spend a lot of time together – time you could be using to date other people – this is a good sign that you should ask him out. You might feel like a couple already, enjoying boring shopping trips together and laughing at the same TV programmes. He clearly enjoys your company but he might be too nervous to take it to the next level. Take the plunge and ask him first, making it clear that you'll still be friends, regardless of his answer.
3. He's making the right moves
Body language is a great tool when trying to work out whether someone likes you. Does he hug you for a little longer than a friend would? Does he put his hand on the small of your back to guide you through a crowded restaurant? Perhaps he maintains meaningful eye contract or touches your arm in conversation. These are all indicators that he might be interested in more than friendship.
4. He makes an effort
Our busy lives can sometimes make it hard to keep up with close friends and family, let alone anyone else. If he goes out of his way to keep in touch with you and make time for you, it's a good sign that he's in it for the long run. Reliability is something many women don't even get from their long-time partners and shouldn't be underestimated.
5. The details are important to him
It's not just that he remembers your birthday, he remembers your favourite cinema snack or that special place that you like to go when you need to be alone. And it's not just that he remembers these things but that he works them into conversation with you, or uses them to form the basis of a birthday surprise. It shows that he listens and that he cares.
How it works
Your search for a great relationship has never been easier with groundbreaking overhaul of the eharmony you know and trust.
Of course, he isn't always going to say yes. Remember that rejection only keeps hurting you for as long as you let it. And really, it's better to know for sure than to spend the rest of your life wondering 'what if?'