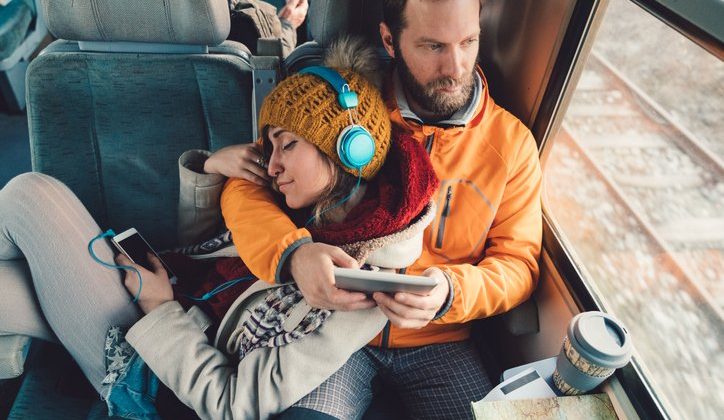 7 tips for your first vacation as a couple
Your first holiday together is a significant event in the relationship timeline. Survive it, and you'll soon be talking about moving in together. Mess it up, and you could be back to square one.
The success of your holiday hinges on your collaborative planning skills – if you can come to a cordial conclusion about where, when and why you want to go somewhere, then the battle is already half won.
Here are our top tips for surviving your first "date-cation".
1. Choose the destination together
While surprise holidays can work for well-established couples, they're not recommended for those in new relationships. Your idea of romantic destination isn't necessarily the same as your partner's, so resist the temptation to make any bookings without talking to them first.
For example, find out whether they dislike beaches, feel uncomfortable in crowds, or are scared of flying. The more you know beforehand, the better the experience will be when you're away.
2. Play it safe
Your first trip away together is less about new experiences, and more about each other. Don't try and force excitement – leave the desert crossings and glacier climbing until later in the relationship. At this stage, all you really need is somewhere nice to spend time together.
3. Make sure you can afford it
Sleeping on beaches and living off street food is fine when you're young, single and somewhere in Southeast Asia. It becomes less fine when you're with someone who's expecting luxury hotels and Michelin-starred restaurants.
It may not seem romantic, but properly budgeting for your trip is essential for its success. Don't delude yourself about what you can afford. It's better to feel like you have money while you're away than to blow it all on flights and accommodation before you're even there.
4. Be ready
Going away with someone means you have to be comfortable with them. We're not talking comfortable as in watching TV together, but comfortable as in sharing a bathroom together – possibly a bathroom with very thin walls.
Spending all day and night together can be intense, so think twice about booking that accommodation in the middle of nowhere. A bit of socialising never hurt anyone, particularly couples who might still be a bit nervous around each other.
5. Keep travelling time short
If you've got a week off together, you don't really want to be spending two days of it travelling. Long-haul flights can be soul-crushing, as can epic car journeys across the continent. Four or five hours journeying is more than enough.
6. Make joint decisions
Don't try and dominate the choice of holiday activities when you arrive. Compromise is essential if you're going to avoid being the arguing couple on holiday. Try and find things you both enjoy doing. Failing that, take it in turns to do what each person prefers.
7. Have fun
Most people are at least vaguely aware that the first trip is a test of a couple's compatibility. However, that doesn't mean you have to interpret everything your partner does in this light. Your time away should primarily be about fun, not judging one another.
Inspired to plan a "date-cation" with your partner? Take a look at our infographic on the cost of dating in these ten romantic European cities.