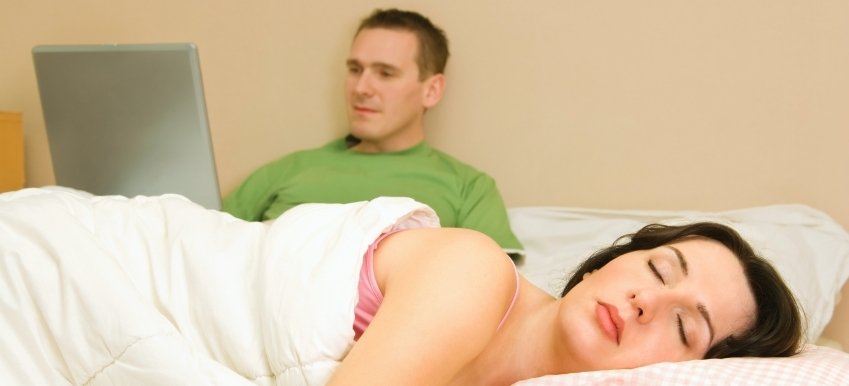 Putting the spark back in your sex life
Just because you've been together for years doesn't mean you should resign yourself to dull sex. Here's how to reignite the passion.
Have you been with your partner for so long that the passion has started to fade? Do you feel that sometimes you only have sex because you know that this part of your relationship is supposed to remain active? Take solace from the fact that you're not alone. This is something that most couples encounter if they have been together for some time. But you're right to think seriously about this side of your relationship, since it's one of the most basic ways to connect with someone you love.
Thankfully, you don't have to let this part of your relationship dwindle and die. Here are the best ways to breathe new life into your bedroom antics.
Be realistic
Don't expect your sex life to mirror the steamy encounters you see on screen. It's unrealistic to believe you'll be in the mood as often as you were when you first got together. The fact is that it's naturally for the sexual side of your relationship to have its highs and lows. If you assume that it will always be earth-shattering, you are setting yourself up for disappointment.
Manage your expectations for your physical relationship. If you are having sex fairly regularly and are enjoying those encounters, you are doing well.
Set the mood early on
Usually we think that sex only begins when we head towards the bedroom. At best, setting the mood (which rarely happens in a long-term relationship) means lighting a candle or putting on a CD.
But you can set the mood much sooner and more powerfully than that. In fact, you can prepare for a passionate evening tryst from the start of the day.
If you make an "appointment" with your partner for later that evening, that "meeting" will stay on your minds all day long. You can send each other little reminders to build up the anticipation. A text message or a thoughtful note which drops hints about your later plans will keep the thrill alive till the moment arrives. However you do this, the secret is to make sure you are both imagining what's to come.
Hone your Pillow Talk
Just as it's important in all aspects of your relationship, good communication helps keep things alive in the bedroom. From talking about your misgivings about your sex life (tactfully) to establishing what lights its flames, being open and honest will help amp up the passion. Even if it makes you feel a little uncomfortable, communicating is the most effective way of making sure you both feel fulfilled.
Spice things up
If things have got a bit stale in the bedroom, it's time to shake them up a bit. Step outside your comfort zone. Perhaps make sure you have sex on another night than just Saturday evenings. Or you could switch roles, so that the one who's usually the initiator is passive and vice versa.
Usually, the key is just to make a bit more of an effort. Take time to find ways to add variety to your sex life. Pretend you're on your first date and that you are both very forward people who indulge in increasingly daring sex talk as the evening goes on. Bear in mind that as long as you're feeling comfortable and respected, it won't be awkward or embarrassing. Whatever you do, try to shed your inhibitions, let yourself go and enjoy the variety.
A healthy sex life is simply about getting close to each other and enjoying yourselves. Couples often put too much pressure on sex and assume that every encounter should be mind-blowing. This usually breeds disappointment. So next time you're in bed together, make a real effort to relax and have fun. Take pleasure in the build up as well as the final pay-off and be fully engaged in the entire process. Achieve this and you'll reinvigorate your sex life.