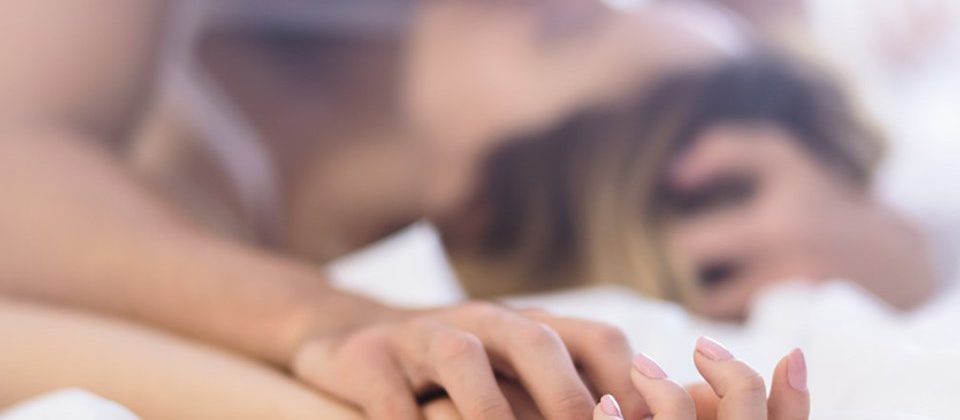 How important is sexual compatibility in a relationship?
Research from eharmony reveals many UK adults aren't satisfied with their sex lives – and it could be ruining their relationships. We investigate sexual compatibility.
When it comes to talking about sex, Brits are notoriously reserved. But this hesitance to talk about what goes on between the sheets – even with our long-term partners – is likely one of the reasons why 1 in 5 UK adults in relationships admit they're sexually incompatible with their other half. That's according to eharmony's latest study, which asked more than 2000 adults about their sex lives. And the results are more than a little revealing…
Why measure sexual compatibility?
Sexual compatibility – or physical intimacy – is one of the 18 dimensions that eharmony uses to measure long-term relationship satisfaction. Our research recognises that, while sex certainly isn't everything, incompatibility in the bedroom can cause issues long-term. The key is compatibility. If you share similar sex drives, you'll avoid becoming one of the 37% of people who admit they want more sex than their partner does. The average? Four times a month.
Over three-quarters (79%) of Brits agree that sexual compatibility is important in long-term relationships. And that doesn't just mean sex. Physical intimacy also includes kidding and cuddling. Our study found that 83% of people believe that these intimate acts of affection can be just as enjoyable as sex, and 65% of coupled up people kiss every day.
Psychotherapist and broadcaster Lucy Beresford agrees, 'Sex and being sexually compatible are crucial aspects of maintaining a healthy and fulfilling relationship. We can often underestimate how vital a part it plays, yet a mismatch in sexual compatibility is one of the most common causes of relationships ending.'
Not that interested? Don't worry; you'll likely be compatible with the 48% of adults that agree they could quite easily live without sex.
The problem of sexual incompatibility
Unfortunately, sexual incompatibility can occur for many reasons, not just mismatched sex drives. 27% of those surveyed revealed that they don't feel their partner tries to meet their needs sexually, for example. Other factors that lead couples to believe they're sexually incompatible include a lack of communication about sexual desires (18%), diminished confidence (16%), and being with partners that aren't open to trying new things (17%).
As Lucy explains, 'Even 50 years on from the sexual revolution, women still feel less free to be honest and open. After the initial flush of chemistry, it's important to take time to understand one another's deeper emotional and physical needs.'
What can you do?
In the early stages of dating, it's difficult to discern whether you and your date will be sexually compatible long-term. A Relationship Questionnaire like eharmony's can help by matching singles that share similar priorities around sex and intimacy.
How it works
Your search for a great relationship has never been easier with groundbreaking overhaul of the eharmony you know and trust.
Even so, sexual incompatibility doesn't have to spell disaster for a couple. 53% of people agree that sexual compatibility is something that can be worked on and solved. 37% would consider seeing a professional for help too.
The most important thing, however, is communication. 70% of adults believe that sexual compatibility should be addressed with a new partner. Opening up discussions early can help couples stay together, encouraging them to feel more confident and able to share their wants and needs.
As Lucy says, 'If you do feel sexually incompatible with your partner, just like any other area of a relationship, with a bit of work and open conversation you can get back on track.'