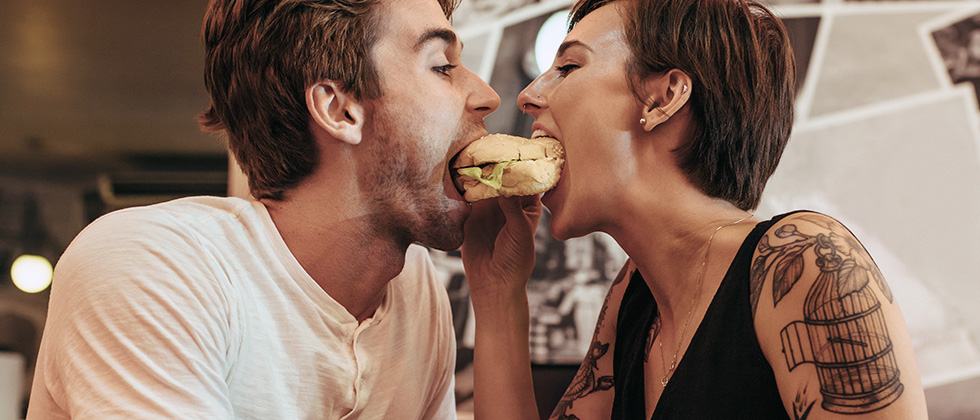 Three things men find irresistible in a relationship
Most men respond well to certain attitudes in women – we reveal three of these attitudes and how you can adopt them to get that 'irresistible factor'.
There isn't a set formula for making a man fall for you – after all, if this were the case, we'd be out of a job. But there are some ways to portray yourself that men will almost certainly find very attractive. And conversely some attitudes that are a complete turn off.
It's likely you've had a great relationship with a man, felt him pulling away, and have done everything you can to pull him back. And it's also likely that that strategy backfired. The fact is that women often try to draw men back to them by being extra nice, doing them favours, being very emotional – and this just turns men off.
The reason behind this is simple: If a man isn't feeling it, anything you do to force him to feel it will result in a negative reaction.
However, if you employ one of the attitudes we'll go into below you have a good chance of becoming one of those women that attract men with seemingly no effort. OK, it's not a magic formula, but you'll have seen some of these in action before:
1. I control my own love life
The woman who has this attitude doesn't wait for a man to deliver what she wants in her romantic life. She goes looking for what she wants and doesn't settle for second best. This engenders respect in men – they will either be inspired by this enough to want to be with you, or they will pull away because you're not looking for what they want. Either way there is clarity about expectations, and no room for confusion.
2. My happiness comes before my need to be in a relationship
Or put another way, 'I'd break up with someone, rather than let them make me unhappy.' Doormats aren't attractive, men like a woman who can stand up for herself. This woman won't stay in a relationship that's abusive, degrading or morally questionable. She also won't put up with bad behavior from a man. Integrity and trust are important to her, and she lets him know that.
3. I'll let a man have his own life
The attractive woman knows that the worst thing you can do to a man is try to cage him and change him. Many women forget that men are humans with their own interests who should be free to make their own decisions. Try and force a man to do what you want and you'll get the opposite reaction. By adopting these attitudes, a man will feel more open (i.e. be less likely to get weird with you) when you let him know how you feel about your relationship. This will be because he feels like he wants to forge this deep connection with you, rather than that he's being forced to.
How it works
Your search for a great relationship has never been easier with groundbreaking overhaul of the eharmony you know and trust.