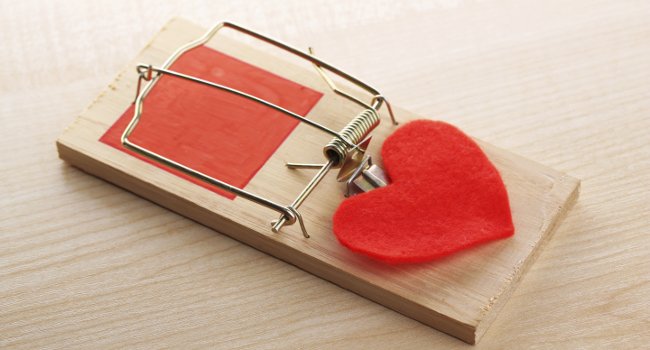 10 Tips to Help You Stay Safe when Online Dating
With recent news about the convictions of internet scammers it's easy to fear being duped by an online relationship. At eHarmony we have a dedicated trust and safety team who work round the clock to keep you safe from fraudsters, but there are also steps you can take to stay safe when online dating.
Trust and Safety Team's top tips for avoiding scammers
With the following tips you can have a fun and enjoyable digital dating experience:
1. Fact-check. Don't be afraid to Google someone you've just met online. If you met over Facebook, use Google's "search by image" feature to check for multiple Facebook profiles using the same photo. If the person messaging you isn't the only person claiming to have his face, you know you're likely looking at a fake account.
2. Be smart. Fake Facebook accounts usually have extremely low friend counts, photos with no tags in them (or no tags linking to actual Facebook pages) and photos that don't include family members, friends, or everyday adventures. If every photo looks like it came straight from a modeling portfolio, raise that red flag.
3. Verify further. Even if your initial Google searches don't bring up anything suspicious — or they do and you're not sure what to do with the uncertainty — don't hesitate to order a background check on the individual. If the person really has your best interests at heart, they won't be hurt when they later discover that you took proactive steps to ensure you entered into a relationship carefully.
4. Protect yourself. Have privacy settings in place and be careful to not divulge too much personal information. Even if you're chatting with someone who feels like an old friend, still treat them as a stranger — because they is. When you do eventually meet, do so in a public place. Don't give out your address until you're in an established, in-person relationship.
5. Meet as soon as possible. It's too easy to keep secrets — or flat-out lie — when the relationship is strictly online, over text or even over the phone. If distance creates too great an obstacle to meet up in the near future, at least employ Skype to give you both a little face time. If the person you met online is hesitant to meet in person and continues to make excuses as to why he/she can't Skype with you, the relationship likely has no future — and something sketchy might be going on.
6. If it sounds too good to be true, it probably is. People can create dream personas online. If your virtual date is a model-slash-anything, boasts about their huge luxury yacht and claims to have invented a billion-selling app, they're probably lying. If anything sounds strange or unbelievable, ask questions. If the person is defensive, you're likely on to something.
7. Go slow. Beware of premature declarations of love or requests for sexy photos from your online crush. Don't fall too fast for someone you've never met. You don't know who you're actually falling for.
8. Don't be afraid to offend or make uncomfortable. If someone is pursuing you online, you have every right to ask as many questions as needed to put your mind at ease. It's not unreasonable to request proof of hard-to-believe information. If they are who they claim, making you feel safe and secure will be a priority for them.
9. Tell your friends about the online relationship. Share a few details with your closest pals and ask them if they can identify any red flags. If they show concern, take that concern seriously.
10. Be honest with yourself. Don't ignore any hesitancy or feelings of discomfort. You shouldn't need to talk yourself into investing in a relationship with someone you haven't met in person. Don't let a charming stranger or single-too-long desperation convince you to deny your gut feelings about the stranger you've just met.
The idiom is true: It's always better to be safe than sorry. Always.
If you are in any way worried or suspicious about a match then we are here to help. Simply email us at matchconcerns@eharmony.com.
How it works
Your search for a great relationship has never been easier with groundbreaking overhaul of the eharmony you know and trust.