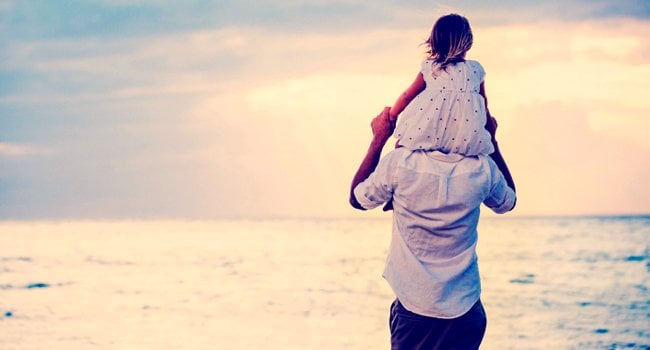 dating a single dad – 7 realistic rules to stick with
So you've met someone nice and everything seems to fit, then you find out he has a child or children. Are you wondering if dating a single dad is a good decision? Are you unsure of what to expect from such a relationship?
Here are the things you should know if you are uncertain about how to date a single dad.
What to expect when dating a single dad?
Just like in any other relationship you need to be ready to give him time and space. You should keep your expectations realistic and set some boundaries.
You have to be willing to accept that:
His kids will always be his priority
If you choose to date a single dad, this may come as a shock at first. His kids will always be his top priority and you'll always be in second place. They're his kids and he is responsible for them and he needs to raise them well. You have to coexist with all this and understand when he cancels a date or prioritizes his duties. Accepting that being second in line to that kind of love is as good as first place is essential.
Unless he is a widower, his ex will be around from time to time
Are you worried about how involved will the kids' mother will be? Well, unless he is a widower she will be in contact and you'll have to make peace with his interactions with his ex if they're co-parenting their child. The child's wellbeing will be their primary concern and they may have set a consistent routine. Your role here should be to understand the situation and be his support system. Never interfere when there are parenting differences.
His kids may take some time to accept you
To begin with, you should not insist on meeting his kids unless you're serious about the relationship. You will be introduced to them only when he is sure of you and it's good to take it slow. Don't expect the kids to accept you – their approval might take time but is vital for the future of your relationship.
The 7 rules you should bear in mind when dating a single dad
Dating a single dad implies dating someone who is recovering from a difficult divorce, a break-up, or maybe someone coping with the death of his spouse. And when children are involved, the confusion and responsibilities grow tenfold.
To begin with, don't give away your heart too soon. Dating a single dad can be complex and it's not for everyone. But it can turn into a successful relationship if you follow some basic rules.

1. You need to give him time to open up
Jumping into the dating pool while being responsible for raising kids is never easy. If you've just met, take time to know him, understand him, and give him a chance to open up.
He too has his own needs, desires, and vulnerabilities. Be honest and forthcoming about your feelings and be all ears when he is sharing his feelings.

2. You have to become his support system
If you want your partnership to be transformed into a meaningful relationship, learn the art of patience. Being supportive while dating a single dad is crucial; offer to help and share his responsibilities whenever possible.
So, how to date a single dad? Be his support system – try to help him whenever possible. Maybe you can offer to make dinner if he has had a busy day. Be caring but do not cross boundaries.
3. Do not pressure him to commit
First, determine what you really want in a relationship. Find out if his values, vision, and relationship requirements align with yours. Of course, you have to consider all the aspects of dating a single dad before committing, and also you should not pressurize him to commit.
Understand that he has to strike a balance between his job, kids, and love life; let him do this at this own pace. Also, keep your expectations in check – he may not have the time to spoil you silly with romantic gestures.
4. Be flexible and cultivate emotional independence
Being able to manage your emotions while dating a single parent is essential. Your partner has extra responsibilities and you shoudn't seek constant attention or validation from him.
A clingy partner is the last thing he is looking for – so, learn how to be happy being by yourself sometimes. Have a flexible approach and learn to work with his schedule. Don't fight over unmet expectations.
5. Take time to get to know the kids and don't rush
Developing a stable, long-term relationship with his kids is no walk in the park. Getting along with them and sharing a rapport is important and cannot happen overnight.
When you meet them, ensure the kids are on board with the idea. Don't overstep by trying to take on the mom role immediately. Instead, try to be their friend and a person they can trust. They should be happy to spend time with you.
6. Don't hold back the romance
A single dad will be juggling several roles but that does not mean he won't have romantic desires. Keeping your feelings under control is not the way to win his heart.
Once he shows interest in you, flirt with him, show interest in him, and enjoy some steamy romance in the bedroom when the time and situation allow.
7. Be responsible and involved
Patience is key while dating a single dad – A single parent always comes with emotional baggage. He may not always share his worries but you ought to understand him and accept him completely. He should feel at home in your presence.
When everything is working well, and the kids are comfortable around you, try to be a part of the family activities. For example, you can help kids with their school projects or plan get-togethers.
Establishing a deep emotional connection is simpler on eharmony
Dating a single dad does not imply you have to abandon your feelings or give up on your dreams about a compatible partner. It all depends how you regulate your emotions and how you handle delicate situations. The above tips will help you in creating a meaningful relationship. However, if you're a single parent or just looking for a stable relationship, try eharmony. The platform is designed for those who are looking for something more than just a casual fling. Sign up today, for a personalized dating experience!
How it works
Your search for a great relationship has never been easier with groundbreaking overhaul of the eharmony you know and trust.