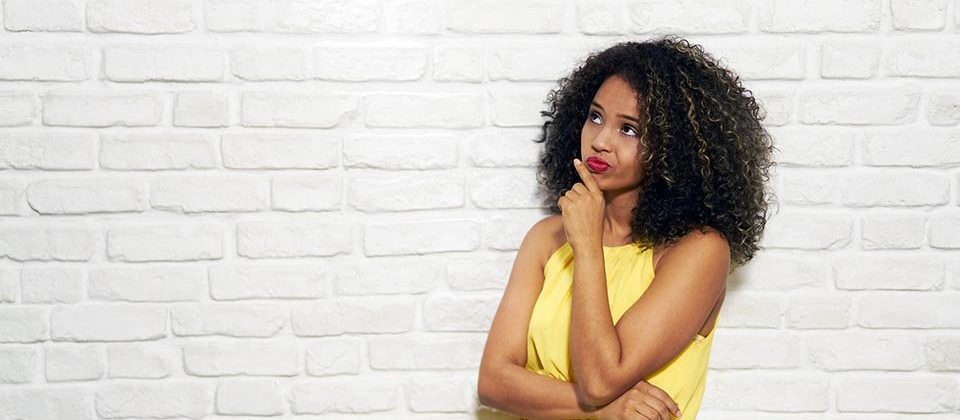 Choosing a partner: the 5 essential things to consider
For a successful partnership you need to look far beyond whether you're both great in bed or like long walks at sunset. Here are 6 crucial things to look out for when you're seeking long-term love.
If you're signed up to eharmony, chances are you'll know we take matchmaking seriously. We match you based on your characteristics and values – the things that really matter. That's why you'll often hear eharmony couples talk about how although they didn't necessarily think they'd hit it off, they were amazed by how well they got on during their first date.
Over 20 years of research went into what eharmony is today. Here is our list of the five essential things to think about when looking for a partner. These will enable you to make an informed decision about whether they are the person with whom you'll be able to have a long and happy relationship.
1. This is the most important decision of your life
Jobs, cars, even homes will come and go. But if you're looking for a serious relationship, you should be looking with a view to it being for keeps. You're searching for the person who will be there for you through redundancy, choosing a new car and paying for a mortgage, and beyond.
'Well, obviously' you might be thinking, but you'd be amazed by the number of people who choose new shoes with more care than choosing a partner. They believe that the initial spark and a bit of luck will carry them through years of marriage. Additionally, many singles have a laser focus on marriage, without thinking too much about who they will actual marry.
2. Make sure the decision is for you, not anyone else
Unfortunately, many people are in a relationship to please someone else. Whether that's because their mother thinks he's a very suitable young man, or because the person they're with is so intent on settling down. The fact is that unless you are completely on board with the relationship, you won't be able to give it your all and you will be doomed to fail. As with all things in life, you should never do something that fundamentally affects your life solely to please someone else.
3. Know yourself
The older someone gets married, the less their chance of getting divorced down the line. Why? Because the older we are when we make the leap into marriage, the better we know ourselves. Studies have shown that at about the age of 26 we finally become clear about the kind of person we are, and what we want from life. Before that age, we're prone to making bad decisions because we're just not self-aware. Whether you're getting married, or thinking about settling down, make sure you know what you want from life.
4. Similarities are important
Opposites attract, don't they? Well yes, for a few months perhaps, but then the differences turn into a gulf too wide to bridge. We've all been there – gone for the guy or girl who's the complete opposite, because it that holds excitement and mystery. But when it's time to settle down, and you both have completely different ideas about how to spend your weekends, then things get tougher. We're not saying that in order to succeed a couple need to be carbon copies of each other, but they need to have similar enough ideas about how they want to spend their lives together in order to live harmoniously.
5. Know that you can't change someone
Whether it's your other half's terrible taste in music or something much more serious like an addiction, you need to know that a long term relationship, or marriage, won't make these problems go away. Personality and behavioural problems either need to be accepted or they need to be acknowledged and worked on by the person themselves.