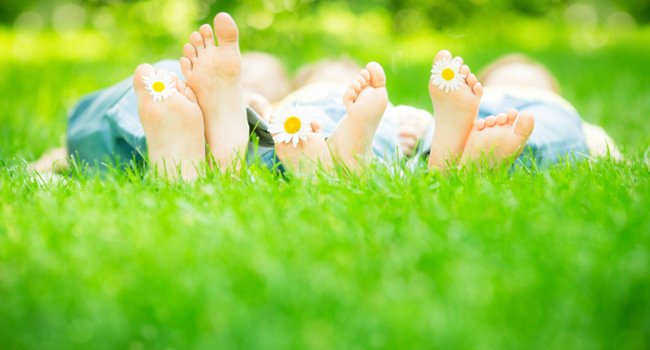 Why you should seriously consider dating a single mum
In 2021, roughly a quarter of all children lived in single-parent homes. Which means that at some point in your dating journey, you just might wind up dating a single mum. Dating single mothers is different than dating women without kids, and is often more challenging, but it can be very rewarding for those who try. In this article, we'll look at some of things to consider when dating a single mum and what the benefits of dating single mothers might be.
10 Things to consider when dating a single mum
Dating a single parent can be challenging, but keeping these things in mind will make it easier:

1. Remember the kids come first
And that's as it should be. When you're dating a single mum, you'll always come second to the kids. It's something you should be prepared to recognise and accept, not just tolerate, if you want to pursue the relationship further.
Single mothers often have a close bond with their children and respecting that bond is key to any relationship, especially once the children are old enough to have their own opinions and preferences.

2. Be honest and upfront
Good communication is important in any relationship, but especially so when you're dating a single mother, as it's not just your feelings and hers at stake. Being honest right from the beginning about what kind of relationship you're looking for, whether casual or serious, and what your expectations are, and you'll head off a lot of problems before they happen.

3. Be flexible
One of the most important rules for dating a single mum? Plans change, all the time. When you're dating someone with kids you should be prepared for dates to be cancelled at the last minute, dates to be cut short because one of the kids needed something, and dates that don't feel anything like conventional. Remind yourself to go with the flow and expect the unexpected, and things will go a lot smoother in your relationship.

4. Take it slow
You don't have to be a stepdad right from the first date. In fact, taking things slowly is more important when dating a mum – you don't want to rush into things, or start something you can't keep up long term, especially when children are involved. Follow their mum's lead when it comes to the kids – she knows them a lot better than you, after all.

5. Be trustworthy
This is good advice in general, but especially when it comes to dating single mothers. An unfortunate truth is that many single mums are single because their previous partners proved untrustworthy – which is why it's doubly important for you to show she can trust you, not only with herself but with her kids. You don't have to be responsible for her, but you should show her that you can be responsible to her.

6. Don't interfere in her parenting
This is probably the second-most important rule of dating a single mum. Unless she specifically asks you for advice, or to take an active role, leave the direct parenting to her. If you have concerns, discuss them in private with her, while making it clear that you trust her judgement and authority, and respect her boundaries.

7. Treat her like a queen
Yes, she's a mum, but that's not all she is, and you should make it a point to show her you're well aware of that. This does vary from woman to woman, but few won't appreciate a break from being 'Mum' – so hold the door for her, send her flowers, get a babysitter and plan a romantic evening out. Bonus: you'll be showing her kids how their mum ought to be treated.

8. Have your own act together
She already has kids; don't make her look after you, too. When you're dating a mum, remember she's under a lot of pressure from different sources. Make sure that you're not adding to her stress by expecting her to perform emotional labour for you – in fact, try and decrease her workload, by offering a foot massage, a home-made meal, or to pick up the kids so she can have a few minutes to herself.

9. Make every second count
Remember that single mums don't have much, if any, spare time – in fact, they often have to carve time out of their busy lives to spend it with you, so treat it like the gift it is. Take the lead on planning outings and dates, but don't forget to take what she wants into account when figuring out how to spend the limited time you two have together.

10. Offer support, not judgement
Women are already judged for everything they do and that's doubly true once they become mothers. Rather than passing judgement or jumping in with advice, try to be an active listener – there are books and tutorials that will teach you how. Active listening will help your partner feel supported, making her more likely to open up to you, which in turn will strengthen your relationship.
10 Benefits of dating a single mum
It's true that dating a single mum isn't for the fainthearted. But if you're up for the challenge, the benefits are immense.
Single mums know what they want. With how busy a single mum's life is, any addition to her life – ie you – is there because she wants it
Single mums have no time for drama. Single mums generally aren't here for drama, meaning things with them could be blessedly fuss-free
Single mums will take care of you. They're nurturers and the care they show their kids will extend to you, too
Single mums will relish the opportunity to dress up. After days spent in jogggers and scrunchies, most single mums will delight in the chance to dress up for a special dinner
Single mums can handle anything. If they can handle childbirth, and raising a kid alone? They can manage anything you throw at them
Single mums are patient. Having kids is a great way to give your patience muscles a workout, and single mums have plenty of practice at it
Single mums have high standards, because if she's dating you, it means you're part of her kids' lives, too
Single mums come with a family. When you date a single mum, you're dating her kids, too
Single mums are independent. They don't need you, but they like having you around
If a single mum is dating you, she sees something special in you. Which is a pretty great feeling!
Open your eyes to the possibilities of dating a single mum
As you can see, dating a single mum isn't like a normal relationship. However, for the right person, it can be a wonderfully rewarding choice. That said, compatibility is even more important than ever when dating a mum with a kid. Which is where eharmony comes in – our unique Compatibility Matching System matches users with potential partners based on personality and shared values, meaning their odds of finding someone compatible increase right off the bat. So sign up for eharmony and get started on your dating journey today!
How it works
Your search for a great relationship has never been easier with groundbreaking overhaul of the eharmony you know and trust.