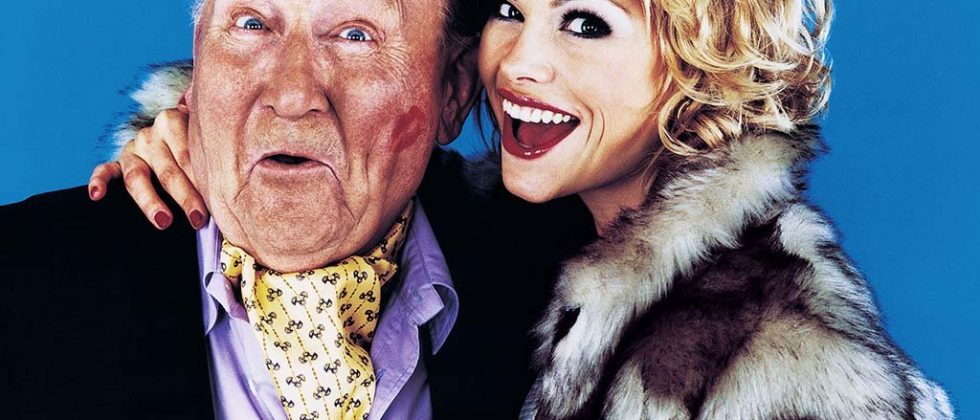 Sugar daddy dating: 5 things you should know before getting involved
Tempted to use your love life to improve your bank balance? If you're considering dating a sugar daddy (or mummy) here are 5 things you should know first.
How do you afford a little luxury when your bank account can barely cover the rent? Judging by the proliferation of sugar daddy websites, more and more people are turning to older, wealthier men – and women –  to provide the lifestyle they desire.
A mutually beneficial agreement where you get to enjoy the finer things in life: what's not to like? But balancing out the cash and gifts, there are considerable downsides and without being judgmental, here are the five things you need to know before you start hunting for your sugar daddy or mummy.
1. There's a social stigma attached to sugar daddies
It should come as no surprise that some people might find your relationship a bit unusual, even distasteful. Age-gap relationships always attract attention (often unfairly) but the negative connatations attched to those that appear transactional are multiplied. Even if the relationship is purely platonic (rare, but not unheard of) you could well find people suggesting your partnership is less than innocent. If you've got a thick skin, great; if not, you might want to think again.
2. Don't depend on them
In many ways sugar relationships are just like any other. They have their ups and downs, and they often come to an end, just like 'normal' relationships. Don't assume it will last forever, or even for very long, and always have some cash put away for a rainy day. If you get dumped, all the nice clothes and trinkets in the world won't keep a roof over your head. Make sure you're never completely dependent on one person.
3. You'll have to put your life on hold
The whole point of sugar relationships is that both parties know exactly what's involved and that marriage and children aren't part of the picture. We're not saying you can't have fun in your 20s, 30s or 40s, and look for love in your 50s, 60s or 70s but be honest with yourself about what you really want in life.
4. You need to be ok with being 'bought'
Maybe he or she loves you, and maybe your relationship will turn into something deeper. But likelihood is your sugar daddy or mummy will like to buy you nice things in return for you being nice to them. It's up to you to determine what your level of 'nice' is but be prepared to set your own boundaries. Think also about the emotional effects: if the relationship is going to be sexual, how comfortable are you with knowing you're not doing this for the usual reasons of attraction and compatibility? Be prepared to have moments of feeling bought. It's up to you how you deal with that.
5. Everyone's expectations are different
If you really think this is the kind of relationship you want to pursue, make sure you enter it knowing exactly what you want. Every sugar daddy or mummy's expectations are different and you need to be sure you're clear what kind of partnership you're comfortable with. If it all seems to much and you begin to resent the emotional toll, just stop.
How it works
Your search for a great relationship has never been easier with groundbreaking overhaul of the eharmony you know and trust.