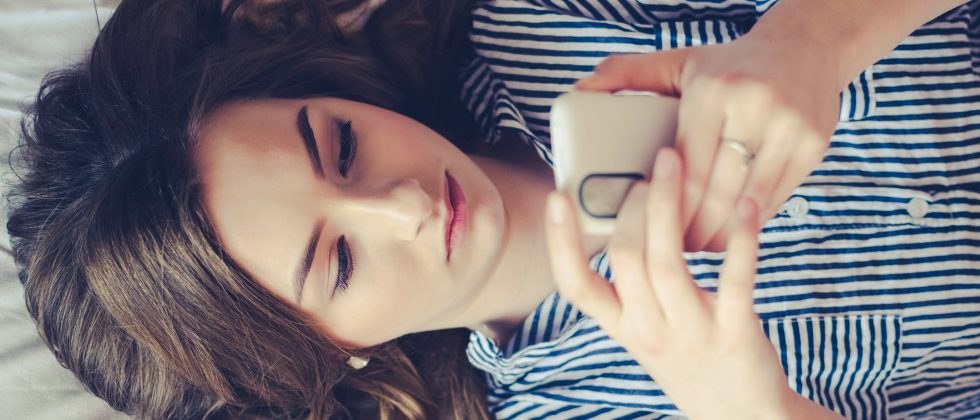 Why is dating so hard today?
Why is dating so hard today? We take a look at what it's really like to be looking for lasting love today, online and off.
Unless you're in your early to mid-20s, chances are you once lived in a world where online dating was not the norm. You likely went on dates with someone in your university classes, with a friend of a friend, that person you met at the gym, or that person you ran into one evening while grabbing drinks with friends.
Your dating options were limited both by your social circle and the extent to which you had the opportunity to run into a likeable stranger in your day-to-day life.
Call it an overabundance of options
Then online dating became a thing, a real thing. You probably no longer feel the need to tell a little white lie about where you met that woman you brought to the football match or that man you invited out for a film. We met online is no longer taboo.
And that's great. But, when you have an entire world of dating options right there on your mobile phone, it can be hard to decide who's worthy of your attention and who isn't. It's not surprising, in this kind of environment, that so many of us get 'dating burnout'. It feels like work; there are too many choices. You feel like you're settling if you tick to that one person you like and don't explore all the other possible dating ideas smiles out at you from your laptop screen.
Wasn't it easier once?
Yes, it absolutely was. Before the proliferation of online dating sites and the increasing globalisation of the world, chances are you'd go out with – and even marry – someone from your hometown. Or perhaps someone from another city if you went to university and expanded your social network that way.
And if you found someone you really clicked with, why would you risk losing him or her? That would have gone against all sensible relationship advice. What were the chances you'd find someone like that again?
It also wasn't that long ago that the reasons for marriage were a lot simpler. It might have been for economic advantage or having and raising children. But over the last few decades, as more and more women have entered the workforce and become financially independent, the need to marry for financial security and child raising has lessened substantially.
Today we marry for love. And not just the butterflies in the stomach kind of feeling you have in the first six months of a relationship. We want soul mates – people who get us, who help us grow as human beings, who are there to support us in our darkest hours and who are willing to be our best friends.
That's a tall order for anyone. Add to that the endless array of options in today's dating world, and it becomes increasingly hard to justify picking one person and committing to trying long-term.
Where's the spark?
And let's face it; it's hard to feel weak in the knees about someone you're staring at in a profile photo on your iPhone. Dating has become less about the magic of an unexpected encounter that leads to love and more about an assembly line approach to relationships.
It also makes us pickier – perhaps too picky. How many times have you swiped left on someone because their smile was odd or deleted a match that seemed less physically attractive than the others in your match pool that day? Online dating often leads us to make choices based on a quick glance at something akin to mugshots.
Is real connection possible?
Absolutely. But you're probably not going to find it very easily on the typical dating app. A few photos and a 25-word description (if there even is a description) isn't much to go on when it comes to love.
A better option is to balance online dating with more traditional ways of meeting people. Get out more. Commit to doing things you love and being open to meeting new people while doing them. Connection happens naturally this way, without expectations.
Should I give up on online dating?
No, not necessarily. But be more selective with the dating sites you use and be clear with yourself about what you really want in a partner. Skip the sites that foster hook-ups (unless that's what you want) and set up a profile on a dating site that's serious about finding you a compatible partner via intelligent matching systems. Sure, it takes a little more work at the start as you fill out a questionnaire on your values, interests, and personality traits. But in the long-term, you're more likely to meet someone special. eharmony helps you cut through the seemingly endless dating choices to match you with like-minded singles who share your values, personality traits and outlook. Sign up today and make it easier to meet someone who is truly right for you.
How it works
Your search for a great relationship has never been easier with groundbreaking overhaul of the eharmony you know and trust.