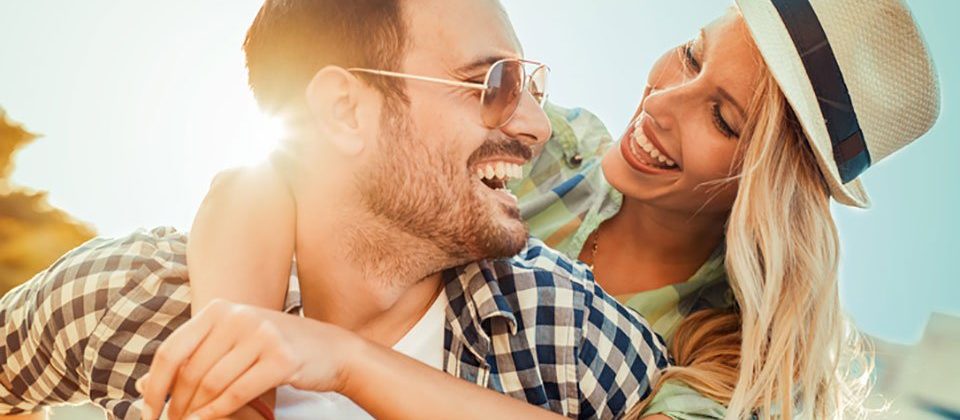 The definitive guide to dating in your 30s
Dating in your 30s can be challenging, especially when it feels like all your friends are settling down. But it shouldn't be all doom and gloom, as Darren from dating comparison site WhichDate.co.uk explains
It can be difficult to date in your 30s, especially when it seems like everyone around you is pairing off and starting families. It's easy to feel like you're being left behind. But your 30s are actually one of the best times of your life to be single and dating. You know yourself, you know what you want from a relationship, and you're ready to live life on your own terms. Here are a few things to help you make the most of dating in your 30s:
Perfect timing
Your 30s are the perfect time to be dating. You'll have gathered valuable life experience and have a better idea of what a good relationship means to you. Plus, if you've had a few relationships that haven't worked out, you'll be better placed to navigate the world of online dating and find someone who's really worth your time.
Relax and don't rush into things
It's all well and good to want marriage and children, but don't allow this to add pressure to your early dates. Nothing would be worse than scaring off a great person because you came across too intense, too soon. The most important thing is to find the right person; someone who fits into your life as it is, not as it might be one day.
Be yourself
If you're in your 30s then it's likely that you've spent some time being single and you know that it's not the end of the world. Now, you can concentrate on being yourself and, if the right person doesn't come along, you know that the world isn't going to end. Be happy in yourself alone and you'll be all the more ready if and when the right relationship comes into your life.
Be comfortable in your own opinion
When you know yourself well, you can be more open-minded and less concerned about the judgement of others. You can throw the rules out the window and date people who aren't your normal type. Life is for living after all, so get out there and experience different things.
Time is precious
We all live busy lives and, in our 30s, we don't have time to play games. If you don't want to see someone again, you'll tell them. You can forget about all the old dating rules; wait three days for a text, five for call or seven before meeting up again. If you're enjoying someone's company, tell them and arrange to spend more time together.
Tips for dating in your 30s
Whether you're new to online dating or not, here are a few hints and tips to keep in mind:
How it works
Your search for a great relationship has never been easier with groundbreaking overhaul of the eharmony you know and trust.
Decide what you want and what your deal breakers are. If you definitely want children, will never want to move out of the city or want to change jobs in the near future, keep these things in mind when speaking to potential partners. It'll make things much easier in the long run and save you wasting time on dates with people who don't want the same things as you.
Update your profile and include a recent photo (double-check your social media profiles for any red flags too, just in case!)
Don't be afraid to walk away if you're not feeling it. You're not in your 20s anymore and you have better things you could be doing with your time.
Embrace the freedom that comes with being single and do what you want, when you want. Use this time to connect with different people and extend your social circle.
I'm reminded of a quote, which described dating in your 30s as 'like watching a movie you've already seen a million times, memorised all the lines wishing you could just fast-forward to the good part.' I completely understand this sentiment but, by changing your mindset and staying open to new experiences and new people, you'll be in a better place to meet someone new. I much prefer this quote from Einstein, 'the definition of insanity is doing the same thing over and over again, but expecting different results.'