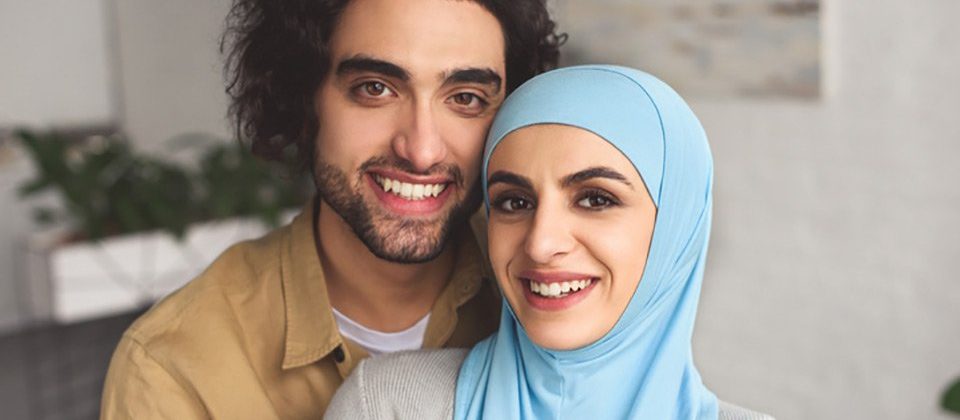 Halal Dating: how to make Muslim dating work for you
Whether you're new to Muslim dating or in need of inspiration to carry on with the search for love, coach and mentor Wajeeha Amin can help. Here she explains how 'Halal' dating can work for you.
You've been asked 'When are you getting married?' for the 10,000th time – especially when you're a Muslim Single. You're sick and tired of it. If another Aunty Jees asks you one more time, you're going to explode!
The reality is, you ask yourself that question too. You're going around in circles. It never happened how it was supposed to. Why is it so hard? The blueprint is laid out for you. You'll go to school, college, university, have that fabulous career, and He or She will appear. Well, that's what Bollywood, Lollywood and Hollywood tell you.
When it doesn't happen the way it's supposed to, you're left out in the cold. You're left with the questions and the quick judgements; you're too fussy, too old, too educated, too this or too that. All the avenues are exhausted; family introductions or Aunty Jees matching you up with the perfect Mr or Mrs Right have dried up. If you've decided it's time to make things happen for you – in your own way and your own time – here are a few tips to help you along the way.
First things first
Be honest and get comfortable with what 'Halal' dating means to you. Now I know there are mixed opinions on this, but the best way is to be clear on your boundaries and values. It's the number one life skill to master to succeed in love and life. To set healthy boundaries in any area of your life, you must first know what's important to you, as well as what constitutes as a red or green light. If you're clear on your values and boundaries and can share them in a kind yet direct way, it will reduce anxiety and doubt as you search for someone. In turn, it increases the likelihood of mutual trust and respect in developing a healthy relationship.
Get clear on who your partner is
The first step to finding 'the one' is to distinguish between what you want and what you need in a partner. Wants are negotiable; needs are not. Wants include the things you think you'd like in a partner – height, looks, occupation, intellect, for example. These traits may appear crucially important at first but, over time, you'll often find you've been limiting your choices needlessly. Needs are different to wants. Needs are those things that matter to you the most – your values, life goals and aspirations.
Don't put all your eggs in one basket
Gone are the days when the only way you could meet someone for marriage was through matchmakers, friends or family. With offline and online opportunities giving you instant access to people all over the world, the world is your oyster. Use the array of platforms that are available to you to your advantage. Try both online and offline to increase your chances. And in the process, don't forget my golden rule – make your search a part of your life, not your life.
Give yourself opportunities to grow
Learning something new, like a language or new skill, will build your self-esteem. Nurturing personal growh will also make you more self-aware and help you better navigate the dating maze. This, in turn, will increase your chances of meeting a like-minded partner.
Be happy with being single
Some people have an unconscious fear of being married. And some people are afraid of being single. This fear can stop people meeting 'the one' or lead them to stay in unhealthy relationships. Investing time and energy in understanding your blocks and where you are in your search will better equip you to recognise the right partner for you. It's better to be happily single than unhappily married.
Take a risk
Relationships that last require investment. This means investing your time, energy and emotions. Being vulnerable, open and courageous is essential to nurture committed, long-term relationships. With this level of personal investment comes risk. You may have to go through this a few times before you meet 'the one'. This is where having a mentor, coach, and great friends will help. Make it your mission to do everything you can to find love. Start with my tips above; you never know, you could be the next couple inspiring singles to get out and make changes!
How it works
Your search for a great relationship has never been easier with groundbreaking overhaul of the eharmony you know and trust.