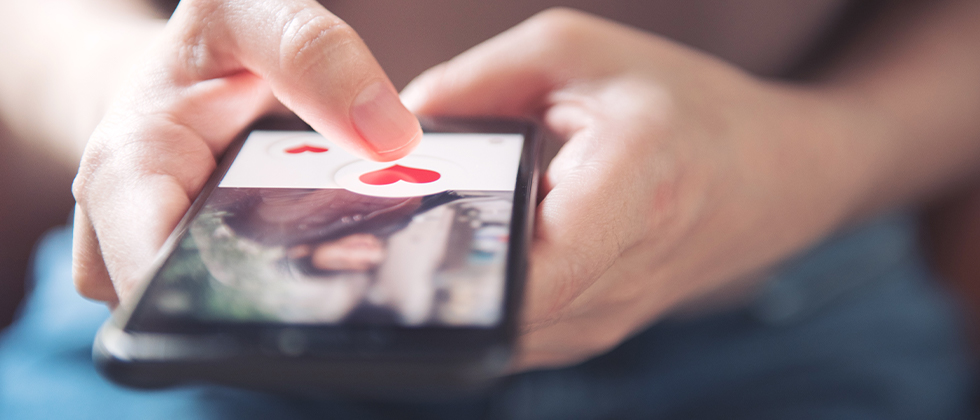 How to stand out from the crowd when online dating
In the world of dating it is important that you stand out from the crowd if you want to be successful. Here are our tips to help make you unforgettable every step of the way.
In the world of dating it is important to stand out from the crowd so that your profile gets viewed a lot, you get asked out on lots of dates and you leave a lasting, positive impression on everyone you go on a date with
1. Photos
The first impression people get of you is from your profile photo. Most people are skimming through loads of profiles so unless they see something that catches their eye you could easily be overlooked. Don't be tempted to try and take your own photos as the ones with the hand stretched in front holding the camera are never very flattering. Ask a friend for help, have good lighting – outdoors is best, and take lots of photos from different angles. Have a laugh and try and capture the real you, the one your friends see and love.
2. Profile
You don't have to be a great writer to have a fabulous profile. This is your shop window, the bit that is going to get you to a date so like any other piece of writing you want to capture your reader's interest in the first couple of lines. Try and include unusual and interesting things about yourself and get lots of feedback from friends and family. You can also post it on the eHarmony advice site for feedback from other members. It is well worth investing some time and energy into this part of the process.
3. Chatting online
Once you have started communicating with someone make it your mission to ensure that after every correspondence with you your match will have a smile on their face. This doesn't mean you have to learn to write comedy just make it your intention to leave them feeling good about themselves by saying that you have enjoyed chatting, or thanking them if they have paid you a compliment. Don't be available to chat online 24/7 as that gives the impression that you don't have anything else going on in your life. Keep online chat light and fun and save more serious topics for when you are actually in a relationship with someone.
4. The first impression
As much as we hate to admit it we generally make up our mind up about someone in the first few minutes of meeting them. There are a few things you can do to make sure the impression you give is a good one. Wear something unique to you that you feel comfortable in but which is also flattering – good, well-fitted clothes may cost a bit more but they are worth the investment no matter what your body shape. Your posture also says a lot about you as a person – stand up straight, put your chin up and make eye contact when you meet someone. Look confident even if you don't feel it. People who are happy and comfortable in their own skin, and engaged with the world around them, are the ones who stand out.
5. Getting to know you
Be open and forthcoming when talking about yourself, focusing much more on what is good in your life than on sharing problems or difficulties – unless they are stories of you overcoming adversity because that will make a lasting impression. More important that talking is active listening – ask questions, be attentive and keep your attention on the person and situation at hand rather than what is going on at the next table. Giving someone your full attention and thanking them sincerely will not only leave a lasting impression on them but it will also leave you feeling good about yourself.
6. Continuing to stand out
Hopefully all your hard work will pay off and you will move into a happy healthy developing relationship. Getting past the first few dates is not the end of the story, it is the beginning – you now want to ensure you keep your partner's interest and that their affection for you grows as they get to know you. Here are a few things to practice:
Be impeccable with your word – if you say you will do something, do it. This will make you stand out because so many people in life are unreliable.
Be individual – don't be afraid to be yourself, if you start off from any other place your relationship won't get very far
Know yourself – there is no need to be perfect – a person who knows there own shortcomings and is willing to change and adapt is generally admired by others.
Take risks – remember that courage often comes after an event so be bold, take risks and you will inspire others to do the same.