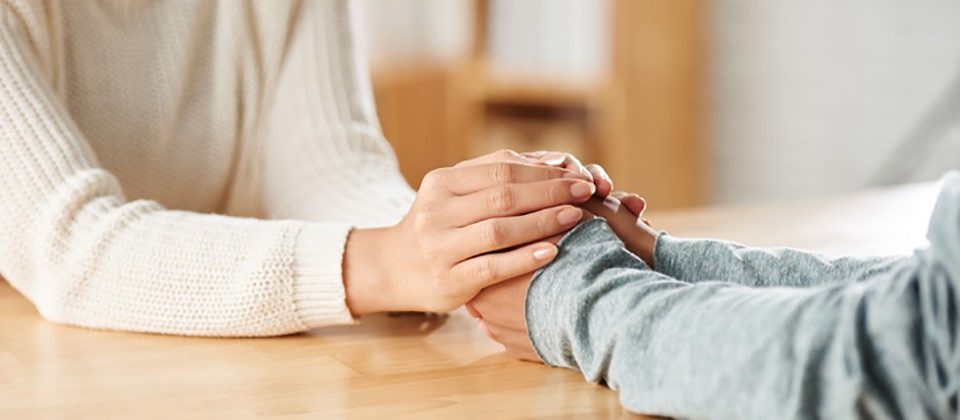 Approaching mental health and dating
1 in 4 of us experience mental health issues but, when it comes to dating, it can be hard to be honest about our struggles. Laura Yates explains why you should consider tackling it head on.
Dating with mental health challenges can be a highly sensitive topic. Let's face it; navigating dating is generally filled with ups and downs. But it can become even more overwhelming when you're dealing with issues such as anxiety, depression, bi-polar, an eating disorder, or one of the other mental health conditions that – according to mental health charity Mind – 1 in 4 of us experience each year.
While more and more people are talking openly about their mental health struggles (which proves, and reassures us, that it's prevalent for many of us), they can still feel incredibly isolating and debilitating. Mental health is still very much a taboo topic, particularly in dating, when we're always talking about 'emotional baggage' and 'putting yourself out there.' This can lead to many of us trying to find love while secretly battling our inner demons, afraid of what people we like might think.
So, I wanted to share a few ways that you can enjoy dating and find love without feeling that you need to hide your mental health concerns.
Take your time
There's absolutely no reason you need to hide what you're going through, but don't feel pressured to share everything with the person you're dating straightaway. Take your time and only tell them as much as you feel comfortable with. Get to know them and look for signs that compassion, care, and being a good listener are qualities that they display and value. What you're going through is unique to you. While being honest with someone you see as having long-term potential is important, you should feel that you can take as much time as you need while you figure out if they're a good match or not.
Don't be afraid to be honest
With 1 in 4 of us experiencing mental health issues, it's highly relatable, even if it doesn't seem that way. If you're looking to find a long-term partner, being able to talk openly about your challenges is crucial. The person you're dating will probably be able to relate, at least in some way. Plus, if they're a good, decent person, they'll be supportive and take steps not to make you feel uncomfortable. Tell them what you need, don't feel you need to apologise, and don't see being honest as something to be afraid of. The right person will make you feel safe, heard and understood.
Learn to make peace with yourself
You have the power to have a more fulfilling dating life. The more comfortable you are with yourself – and all your layers – the more others will respond to that. Dealing with mental health issues can feel incredibly debilitating at times, so it's important to take time for yourself, get the support you need, and be your own cheerleader. Just because you have this in your life right now, it doesn't mean it defines you. It doesn't make you inadequate or mean that dating has to be harder.
How it works
Your search for a great relationship has never been easier with groundbreaking overhaul of the eharmony you know and trust.
When you find peace in yourself and can focus on your qualities, it takes the emphasis off everything else. Keep reminding yourself every day how strong and courageous you are. Remember that you're enough and worthy of an amazing relationship. Maintain healthy boundaries and do things you love to bring you as much happiness as you can. When you can be unapologetically yourself, it will be reflected in others.
When you're dating, and you really like someone, bringing up mental health can feel intimidating and overwhelming. But honestly, the right person will embrace it and respect you for it. If they don't, they're simply not worth your love, time or affection.