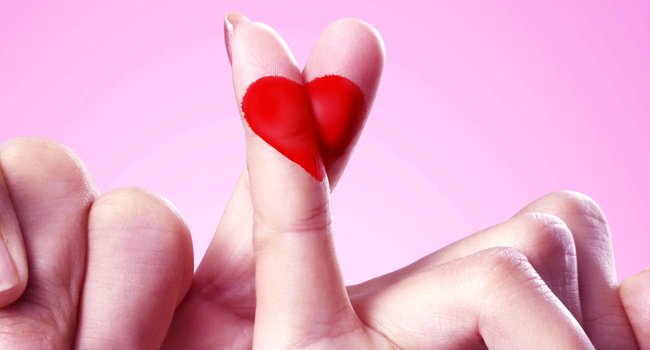 Nice Guys DON'T Finish Last
This is going to sound controversial, but it's got to be said: women don't like dating bad men. I know it goes against everything we've ever been told, but actually, all we really want is a nice guy who'll treat us wonderfully and call us when he says he'll call.
I'll admit, we may not have always had such mature tastes. And I won't deny that nice guys might have watched their beloveds run off with the school bully a few times during their younger years. But by the time we're ready to settle down, it's the nice guys we're looking for – I promise.
But let's first talk about what we mean by a 'nice guy'.
A nice guy treats his lady, well, like a lady – with respect and appreciation. He isn't trying to manipulate her, or lead anyone up the garden path. In fact, he's probably just confident in who he is and what he wants. But a nice guy doesn't mean a pushover – which I feel (rather sadly) is so often what everyone seems to think it means. It also doesn't include the guys who moan about 'nice guys finishing last', just so they can use it as an excuse to stop being nice altogether.
You see, that's the wonderful thing about being 'a nice guy' – it's actually just license to be the best person you can be, and no one else. You don't need to agree with everything your date says or let them pick every restaurant you go to (that's going to get old really quickly, trust me). You just need to relax and be open, honest and for want of a better word, yourself. After all, you'll never find a bride who says she fell in love with her husband because he insulted her dress sense and ran off with her best friend. It's sad to say, but often the women who are stuck with a bag guy, are trapped not by the bad, but by the good parts only they get to see.
The even better news is that if you're a nice guy on eHarmony, you've got an even higher chance of finding someone special. Because rest assured, we can sniff out an overblown ego or commitment-phobe a mile off on the internet. During my time dating online it was the open, funny and sweet guys I replied to – and the ones that asked me inappropriate questions or tried to play games were promptly ignored.
How can I be so sure good women like good men?
Because I'm (rather cheesily) happily settled down with one of the nicest guys I know. After dating a few cheaters, disappear-ers and not-so-nice guys, I promptly stopped looking for good in the bad and set my sights on finding someone who treated me well instead. But that doesn't mean I compromised. I've fallen in love with someone who remembers when I've passed my probation at work, picks up my favourite chocolate on the way home and surprises me with convenient storage instead of flowers because I can never find my hair bands in the morning. But that doesn't mean he can't tease me when I'm being silly, or tell me when I'm wrong. It certainly doesn't mean he's a pushover. He's just a nice guy – and he's finished first!
So nice guys, there's no excuses! There's thousands of girls like me, totally over dating the bad guys and ready to settle down with one of the good ones. And there's nowhere better to start than on a dating site like eHarmony – sign up and see what I mean!