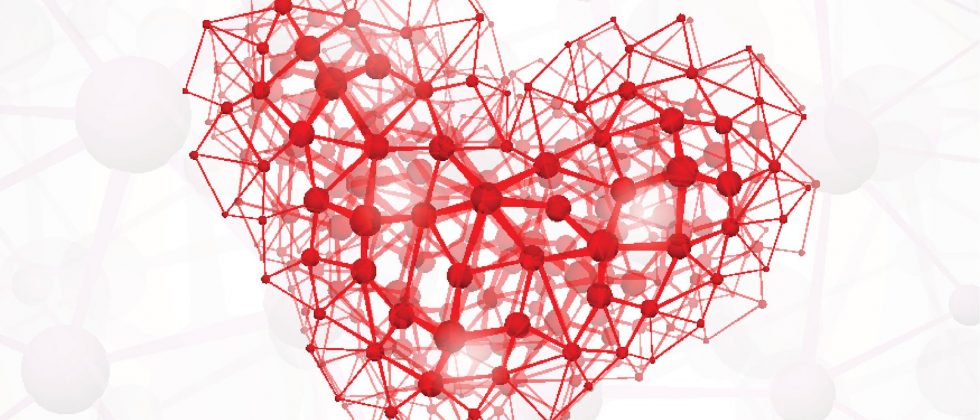 The future of dating report 2018: smart devices will predict if your relationship is on the rocks
Every year the experts at eharmony collaborate with the bring young minds at Imperial College London to explore the future of dating. In this, our fifth annual report, we investigate the extent to which advances in science and tech will dramatically improve both the matching process and overall relationship health.
Contents:
i Foreword
ii Introduction
Romance and genetics – technology and attraction in 2025
Robots, sex and society
Striking a balance – machine learning, dating profiles and the human touch
Coaching and counselling – AI as relationship support
Conclusion
Appendix: about the report
Foreword
In the decade since eharmony launched in the UK in 2008, finding love online has become the new normal. But applying algorithms, apps and analytics to the search for a relationship wasn't historically inevitable. Years of research and development were required, and the views of society have moved on alongside this technological progress.
In previous reports looking at the Future of Dating, we've considered full-sensory virtual dating, behaviour based matching, wearable technology, the smart home and even the ways that changing demographics will affect our love lives.
Many believe that the next horizon for online dating is the more widespread application of artificial intelligence.
This, our fifth report in collaboration with Imperial College, takes a candid look at the role AI can play in supporting us in finding and maintaining happy, meaningful relationships. It's fascinating to think that some of these advances – including the potential for AI to predict sexual chemistry via wearable tech and specific gene codes – could be less than a decade away.
We've worked closely with the bright minds from Imperial College Business School on this report, bringing together our collective expertise in what makes relationships work and knowledge of the wider technological landscape in dating.
Balance is key – while we know technology will continue to optimise the online dating experience, at eharmony we also recognise the value of innately human connections. After all, the idea that technology can improve not only the search for love but empower us within relationships is exciting. But it requires trust and common sense to work.
Our recently launched Premium service is testament to this, combining real-life advice from a trained expert with patented technology to ensure our members have the best possible chance of meeting someone they are truly compatible with.
At eharmony, we take finding love seriously. That's why over the coming decade, we look forward to continuing to engage with the cutting-edge technology, giving singles the very best chance to find a partner who they are truly compatible with in the long-term, in a way that fits their needs.
Romain Bertrand, UK Country Manager, eharmony.
November 2018
Introduction
This report examines the intersection between love and technology – specifically, artificial intelligence – and is created in partnership by the relationship experts at eharmony and Imperial College Business School MSc Management student Aparna Kaniyanthara Sasidharan. In addition, Professor Paolo Taticchi, Director of the Weekend MBA and Global Online MBA at Imperial, oversaw the study, and additional insight came from Prateek Jain, eharmony SVP of Technology.
The findings are based on extensive literature reviews, with forecasts derived from projection models applied to existing information on artificial intelligence and dating. It sets out to ask: 'What impact will artificial intelligence have on the future of love?'
Artificial intelligence has already had a huge influence on how people meet, date and form relationships and this only looks set to continue. Whilst the majority of current AI technology focuses on the initial matching stage, in the future, AI could help support relationships in a far more therapeutic context.
Currently, online dating is the second most popular way to meet potential partners – the first being through friends. The sector is projected to grow at 5% (Technavio, 2017) for the next few years and will therefore supersede all offline methods combined by 2031.
With smart devices, unlimited datasets and GPU power, every other day new models are developed, mapping and measuring every aspect of our personality to predict our preferences. This is already visible in sectors such as marketing or financial services.
One of the challenges facing dating apps has been incorporating feedback – other than user rating. The extreme variety of factors involved in dating makes it difficult to code and standardise behaviour on and off platforms. But, new tech monitoring vital statistics like heart rate, blood pressure, verbal communication, emotion recognition, eye movement and phone usage can reveal key insights.
Building on the existing inroads online dating has made, and the increasing permeation of wearable technology and voice assistants, four key focus areas for the future of dating emerge: the interplay between technology and predicting 'chemistry' between couples; the role robots could play in our future romantic lives; how machine learning can be balanced with the human touch to support the dating process, and relationship coaching via AI.
Romance and genetics – technology and attraction in 2025
Existing research already reports that chemistry can be predicted from body language including eye movements and slight changes in pulse, physical features like shoulder to hip ratio, and various other factors. Changes in communication regarding word usage – for example, usage of 'I' or 'we' – also indicate increasing interest.
A lesser-known fact is the role that genes play in determining sexual attraction – and the degree to which AI could, in the future, exploit this science.
Major histocompatibility complex (MHC) genes, which regulate our immune systems – and relate to taste and smell – are thought to unconsciously influence mate choice. Evolutionarily speaking, it is ideal to pair up with a partner who possesses different immune genes, to give greater protection to any offspring.
Indeed, there is evidence that women are likely to marry partners with immune genes different from their own (Ober et al., 1997, as cited by Garver-Apgar et al., 2006) and be less attracted to males with similar gene codes.
By analysing MHC gene codes, online dating platforms could close the gap between predicting whether their subscribers who initially are attracted each other online, will still be attracted to each other, once they get offline. While gene-code matching might take three to five years, the data and initial model is starting to take shape. As a result, by 2025 many matches could be made in labs.
While existing models such as eharmony's algorithm are able to consistently anticipate who will make a good couple based on shared values and personality traits, the singles of 2025 will cross an existing boundary faced by matching through technology: predicting compatibility at a physical level.
In order to get to that point, machine learning is currently fuelling analysis of millions of gigabytes of data, and deep learning is facilitating natural language processing, image recognition, facial and emotional recognition, smart assistants, sentiment analysis and more. In short, AI is already shaping the world around us – every industry and every sector is changing. Functions are being reimagined, new business models are established and this will only continue.
AI has already surpassed human accuracy in diagnosing some diseases, for example, predicting heart attacks, and has taken away customer interfacing from banks and traditional financial institutions. The effectiveness of recommendation systems is behind the success of Amazon and Netflix. Facebook recommends us friends. Digital assistants manage our calendars, set reminders, shop for us, send us health reports and know us better than most people in our lives. So the potential to set us up on perfect dates and manage our relationships is vast.
Robots, sex and society
Somewhat basic sex robots already exist. This trend is likely to continue with a minority choosing to look to technology for sexual options. However, much as sexual gratification via porn does not replace the role of human intimacy, sex robots will be likely to serve a different role to casual relationships, offering short-term postponement of sexual needs.
Davide Levy, AI expert and author of the book, 'Love and Sex with Robots' anticipates that using sophisticated robots for sexual gratification could encourage younger groups of people to live together as family, without rushing into the wrong relationships. This could ultimately conclude with people taking more time to find the right long-term partner based on personality, once they feel ready.
But will we be able to have deep and meaningful conversations with AI? The current evidence would suggest there is still much progress to be made. Artificial General Intelligence is proving difficult to develop and as such, we are currently a long way from substituting human interaction. Nevertheless, conversational agents such as Siri, Alexa and Google Assistant are gradually getting closer to emulating human connection.
These devices are becoming more than just the speech recognition, with neuro-linguistic programming and Google searches making up the sum of their parts.
Combining these conversational agents with smart household devices, you will be able to discuss your romantic options in detail or just spend an evening in the company of your home.
In the near future, with the capability to add holograms we are set to get the visual experience too. Convincing Augmented and Virtual Reality is not that far away either, and as above, custom-built robots or humanoids are in the making too.
These may lack sophisticated conversation in the short term, but will swiftly improve in terms of humour and plausibly human interactions. Within the next 50 years, we may choose to consider a variety of human-looking bots as friends, life coaches or additional family members.
Striking a balance – machine learning, dating profiles and the human touch
Data sources feeding matchmaking algorithms are beginning to initiate a sea change in online dating. They are set to serve as a way to gather a detailed picture of a single person, moving from extensive questionnaires and surveys to data captured from website, phone or app usage.
Advances in deep learning have made the automated application of data sources to feed online dating algorithms practical, and natural language processing powered by Recurrent Neural Networks is also able to reveal patterns in text data.
Behavioural data such as frequently visited websites, apps or news sources, favourite games, books or movies, punctuality in paying bills and desired first-date options reveal a great deal about a person. Issues persist around just how much we're willing to reveal about ourselves. But those who see the value in this type of automation could see their prospects of finding love vastly improved – particularly when combined with technology that will predict chemistry.
Prateek Jain, SVP of technology at eharmony, comments: "Human expertise and the role of AI are seen as complementary rather than contradictory at eharmony. Our Premium service where 'human experts' give advice on subscribers' profiles and communication histories is a great example of this. And it's important to remember that while the future of dating might seem intimidating to some, it's realistically going to make online dating a more seamless and empowering experience. "
As AI connects different aspects of an individual's life such as financial data, health and diet details, social media, friend circle, geo-location data seamlessly, trust in online profiles should improve.
The pace at which we will outsource our search for love and the process of profile building in practice is uncertain. AI is going to reshape our expectations about love – but our own boundaries and sense of ownership are not yet fully drawn. Do we want AI to know us better than we know each other and ourselves? The move from virtual to actual robots might trigger shifts we can't foresee now like vastly increased selectivity when online dating, and could also increase the propensity to end unsatisfactory relationships. Whether this makes us happier and healthier as a society depends on how we respond to this paradigm shift.
Coaching and counselling – AI as relationship support
Results from machine learning and artificial intelligence can also be seen as an opportunity for self-improvement and reflection. AI coaching need not be limited to profile recommendations but can evolve into relationship and life coaching.
AI is already starting to help us live the best life from encouraging fitness habits to reminding us to respond to unread emails. eharmony subscribers can already use Alexa to review their daily matches and communicate with other users on the platform – an example of technology helping enhance human relationships in a trusted environment.
Moving beyond this function, AI is likely to have the future capability to observe what impairs our relationships too. For example, it might read cues to observe when someone takes relationships for granted, tends to forget milestones, or even gently remind us if we stop taking care of our health and appearance as carefully as we once did.
Most importantly of all, it can point out where our communication with a partner or match is proving ineffective, helping us better resolve arguments or open up conversations.
Once we are surrounded by all-listening, all-hearing bots, they will be able to predict whether a marriage will be successful. These home devices will be able to correctly identify the health of a relationship at a threshold higher than the current level of 75% accuracy from acoustic analysis of verbal communication between the couple – taking into account vocal patterns, word variations over time, intonation and frequency of communication.
Prateek Jain, SVP of technology at eharmony comments: "eharmony subscribers can already use Alexa to review their daily matches and communicate with other users on our platform. This is a perfect example of technology helping enhance human relationships in a trusted environment.
"It's also entirely possible that as technology evolves further virtual assistants combined with compatibility matching systems – such as ours – will not only help singles pinpoint their most compatible matches, but act as a therapeutic resource within a relationship."
A marriage counselling bot could also help navigate the stress of external events such as financial issues or bereavements, which are sometimes hard to overcome and that seep into our relationships as priorities change.
Productively, AI could also recommend corrective actions to couples – such as seeking therapy or going on a holiday or spending time on a shared activity they both love.
In the process, a feedback loop would mean this AI assistant could gauge the impact of each action and improve the results by quickly discerning what course of action is and is not working. In the future, this could extend to see robots facilitate meetings with relevant therapeutic resources, both democratising and normalising relationship counselling.
AI can support relationships in other simple, non-invasive ways too. For example, we already have the technology that means you don't have to remember to order your spouse's favourite flowers or send a good luck message – your digital personal assistant will take care of that. But building on this, in the future, the household bot is likely to know the kind of day your spouse had and potentially help you support them, or give them space.
Conclusion
The next decade will see artificial intelligence and machine learning have a significant impact on the way we go about finding love. While the natural human need for human connection will inevitably remain at the core of everything we do in the pursuit of a relationship, many more people are likely to start making use of increasingly sophisticated AI technology.
By marrying together wearable technology, artificial intelligence and genetic analysis, it is predicted that by 2025, services will be able to create romantic matches that not only look into how compatible people are based on their personality, tastes and appearance, but also anticipate the 'chemistry' that they are likely to share.
Matchmaking algorithms are already beginning to incorporate data that does not come directly from singles themselves, but instead from their daily activities. This is set to develop further and will serve as a way to gather a more detailed picture, moving from questionnaires and surveys to extensive data captured consensually from website, phone or app usage.
This impartial data will help to further build trust in partners recommended by online dating services, and further improve accuracy of matching systems. There will be a key role for companies like eharmony to help singles balance this machine-led matching with human interaction, cultivating their Premium offering that provides guidance from experts based on site data analysis.
Results from machine learning and artificial intelligence will also be able to drive self-improvement in a relationship. With AI more ubiquitous in our homes, its input will not be limited to just online dating profiles, but can evolve into relationship and life coaching.
But while in 2018, some of these changes seem outright alien, society has adapted to vast amounts of recent change that must have seemed unimaginable to previous generations, embracing the most beneficial technology as part of everyday life. The coming decades will no doubt see similar opportunities.
Appendix: About The Report
Future of Dating: the impact of AI and machine learning on love was created by Imperial College Business School MSc Management student Aparna Kaniyanthara Sasidharan for her Consulting Project.
The aim of the project was to examine the ways that improving artificial intelligence technology will affect the way we go about finding and cultivating romantic relationships. Research considered a wide range of technological factors alongside social issues dictating to what extent, and how quickly, the public is likely to accept significant change driven by technology.
The research drew on a combination of studies by think tanks and organisations, speeches, online articles and journals, and information from eharmony VP of Technology, Prateek Jain. Based on this extensive literature review, detailed analysis and extrapolation of historic data, the report predicts what dating could look like, with projections ranging from life in 2025, to 2050 depending on the anticipated rate of development for various technologies.
About eharmony.co.uk
eharmony launched in the UK in 2008 with a clear vision: to create more lasting love in the world. The experts at eharmony use an intelligent compatibility matching system (CMS) to match singles, according to 18 bespoke dimensions of compatibility. These are powerful indicators of relationship satisfaction. Today eharmony, fondly know as 'the brains behind the butterflies', proudly serves a like-minded community of 60 million members globally and has amassed 5 million registered users in Britain.
About Imperial College Business School
Imperial College London is one of the world's leading universities. The College's 16,000 students and 8,000 staff are expanding the frontiers of knowledge in science, medicine, engineering and business, and translating their discoveries into benefits for society.
Founded in 1907, Imperial builds on a distinguished past – having pioneered penicillin, holography and fibre optics – to shape the future. Imperial researchers work across disciplines to improve health and wellbeing, understand the natural world, engineer novel solutions and lead the data revolution. This blend of academic excellence and its real-world application feeds into Imperial's exceptional learning environment, where students participate in research to push the limits of their degrees.
Imperial collaborates widely to achieve greater impact. It works with the NHS to improve healthcare in west London, is a leading partner in research and education within the European Union, and is the UK's number one research collaborator with China.
Imperial has nine London campuses, including its White City Campus: a research and innovation centre that is in its initial stages of development in west London. At White City, researchers, businesses and higher education partners will co-locate to create value from ideas on a global scale.