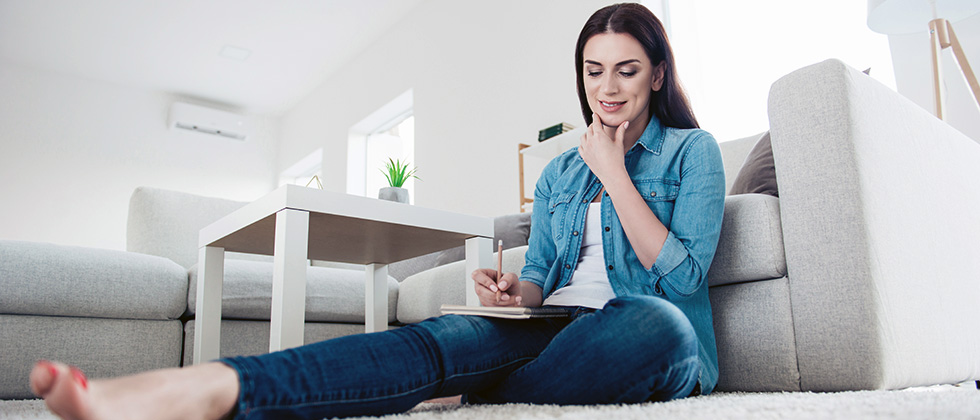 Your checklist for dating success
Ready to start dating again? Make sure you read our checklist first and tick everything off.
According to a study we conducted earlier this year, 70% of women and 63% of men think that the most important aspect to look for before going on a first date is compatibility. And yet, many people fall into first dates thinking very little about what they want from a relationship. So how do you ensure dating success? Well, a great place to start is our handy dating checklist.
1. Work out what you're looking for
Have you ever sat down and listed everything you're looking for in a partner? Probably not, but it's an incredibly useful tool to work out what you can put up with and what you absolutely need or can't stand. Of course, you'll never find Mr or Miss Perfect and you need to be realistic, but you should never choose to settle for someone either.
2. Be the best version of you
It's highly unlikely that you would choose to date someone who always looks miserable, or has a pessimistic outlook on life. And, if that sounds like you, you might need to do some mood boosting. Ask a friend to name your best feature or attribute, and focus on that. Also, always remember to smile – it's scientifically proven that smiling makes us happier.
3. Go out of your way
Unfortunately, it's highly unlikely you'll meet the person of your dreams simply by wishing. Dating in the UK is all about taking every opportunity possible – we may be a small country, but there's over 20 million singles outside your front door. Widen your friendship group, take up a new hobby, or simply go to a bar you've never visited before. Online dating is also a great way to meet new people: you can easily narrow down your choices based on profiles, and get to know potential dates via email or on the phone before meeting face to face.
4. Don't beat yourself up
Dating comes with many highs and lows, and you have to be prepared for a few unsuccessful dates. A rejection doesn't mean there's something wrong with you, it's simply that the connection isn't right.
5. Focus on the positive
It may sound simplistic, but staying positive is essential. As soon as you start to think there's no one out there for you, potential dates will get this impression too. Dates that don't end in relationships aren't a waste of time – at the very least you will learn something about your likes and dislikes, and you could come away having made a new friend. Try to remember what went well on each date and do more of that with your next match.
6. Make sure you're ready to date
In order to meet your soul mate, you need to have left the past firmly behind you. If you are still in love with your ex-boyfriend, you should to question if you're open to meeting someone new. Conversely, if it's been a long time, you may want to talk to someone about how you feel for your ex to try and resolve issues that might be holding you back.