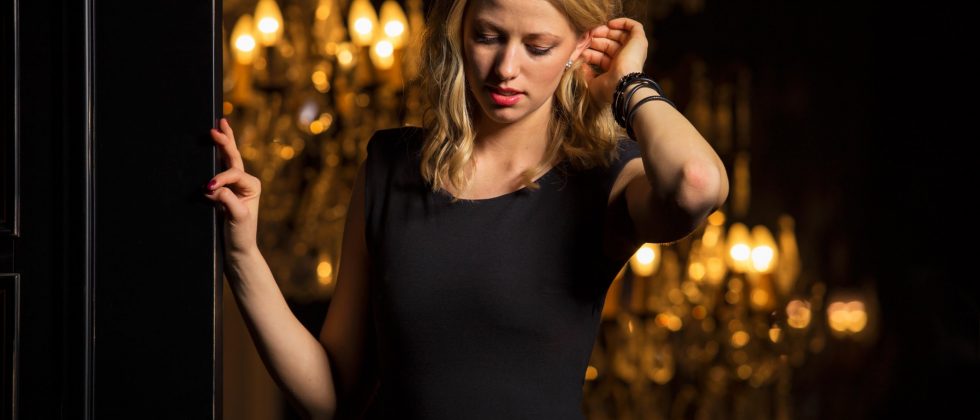 Five Ways to Survive Valentine's Day Single
Dating expert Charly Lester streamlines your love life with #DateHacks
If you're single, and actively looking for a relationship, then February is quite literally the worst month of the year. You can't even walk into a supermarket without being bombarded by hearts, flowers, and helium balloons covered with the dreaded 'L word'. If you're single, Valentine's Day sucks … there are no two ways about it. But there are five ways you can make the day a lot more fun, regardless of your single status.
Spend time with someone you love
There are lots of people in our live who we love. A significant other is just one of those people. Just because you don't currently have a boyfriend or girlfriend at doesn't mean that you can't spend Valentine's Day with someone you love. Make plans with your parents, siblings or best friends. Remind yourself how tough it can be to pin some people down when they're in a relationship, and celebrate the fact that you have time to devote to the other people in your life who you love. Don't be afraid to ask people what they are doing – you'll be surprised how many couples don't do anything special on Valentine's Day.
Ask 'what makes me special?'
We all need a bit of a pick me up at times, and if you're single, February can be a really tough month. If you feel yourself getting down, make a concerted effort to raise your self-esteem. Firstly, sit down and write a list of all the things that make you special. What are you proud of? What things in your life make you smile? Next, repeat the exercise with a trusted friend or two. Admit that you're feeling down, and talk about it. A problem shared really is a problem halved, and a good friend will be able to tell you about the reasons he or she thinks you are special.
Don't spend the evening alone
Of all the nights of the year, Valentine's Day is one you really don't want to spend alone at home.  If all your friends are busy, check out a cookery class, do some volunteer work, or head to a singles event.  There are often a number of 'anti-Valentine's' events on, and you'll be surprised how many people head out alone.  It may take you a bit of courage, but it's a great reminder of how many other people are in the exact same boat as you.  Sitting at home alone, you can feel like the only person in the world who isn't in a relationship, but that really isn't the case!
Avoid restaurants
Quite simply, Valentine's Day is the worst day of the year to eat out. Restaurants are chock-full of loved up couples, gazing into each other's eyes, kissing over dessert, or awkwardly proposing in front of a room full of strangers. There is no point subjecting yourself to that atmosphere – it will only make you feel worse about your single status. If you can't be bothered to cook, opt for a delivery service. Or if you really must eat out, go to the least romantic restaurant you can think of, and then giggle to yourself at any couples who have chosen the venue!
Turn Valentine's Day into a positive
The thing about Valentine's Day is that there are quite literally hundreds of thousands of other single people feeling the exact same way you do. And as a result, January and February are the busiest time of year for new sign ups to online dating sites. Capitalise on this by signing up to a dating site, or going online more, if you already have a dating profile. New people sign up every day, so take some time to explore the site and chat to other people who are just like you. You are not alone!