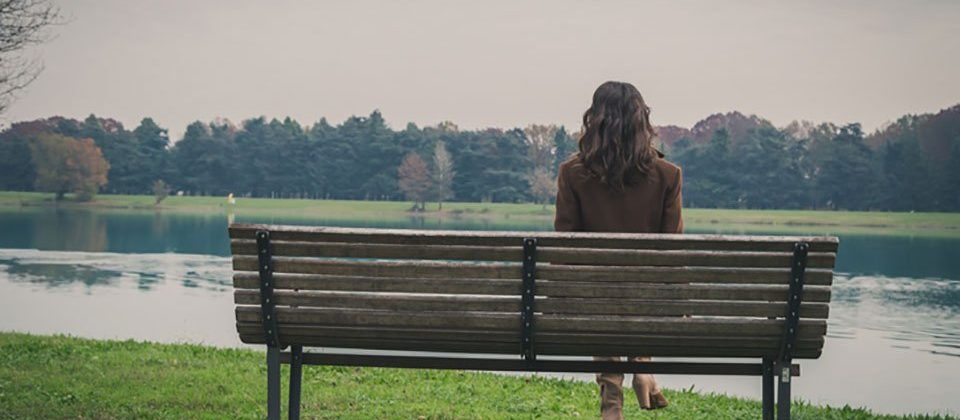 How to beat loneliness when you're single
The single life can be amazing, offering a whole host of possibilities, adventures and independence. But sometimes, it can also be lonely. Don't despair; we asked psychologist Madeleine Mason to share her top tips for beating loneliness when it strikes
Loneliness can strike at any time. During the working week it's easy to keep busy, but on dark evenings or long, empty Sundays, singles can find themselves feeling pangs of loneliness. It can be hard to pick yourself up when all you want is to share life with someone special.
If this sounds familiar, don't despair! Let me share with you a few tips to help beat the loneliness blues:
1. Count your blessings
This is a little mind trick inspired by research in positive psychology. Take some time out and think about three things you're grateful for in life. Every time you feel lonely, repeat this mental exercise.
2. Catch up with a friend
Spending time with others make us feel good and more connected. If you can't meet up in person, give them a call or even send a letter. But if you feel you have no friends, now could be the time to find some. Head to Meetup.com or sign up to an activity you're interested in. Invest in yourself.
3. Updating your eharmony profile
If you've been a member of eharmony for more than a month, do a full dating profile revamp. Take down all your photos and replace them – most people will think it's a brand-new profile to check out. Make sure your main profile photo is you, in focus, smiling and looking your best. Don't have one? Enlist a friend – or even a stranger – to snap one on your phone (no selfies!) When deciding on additional photos, don't include group shots or cropped out exes. Do choose shots that reflect your life. Look at your bio and ask yourself whether the text represents who you are and the kind of relationship you want.
4. Restrict your online dating time
This might sound counter-intuitive, but constantly checking your messages can make you feel worse. Allocate specific times in the day or week that you dedicate to online dating and leave it alone the rest of the time.
5. Embrace the quiet
Whether you're into meditation or not, embrace your quiet time. Just sit and do nothing for a while. Remember that there are people with young families, a menagerie of pets, and 24-hour businesses who would love a moment of your quiet. You'll be in their shoes soon. Enjoy the peace while it lasts.
6. Binge on a TV series
If there was ever a good time to binge watch, this is it. With Netflix, Amazon, BBC iPlayer and more, there's more choice than ever before. Immerse yourself in another world.
7. Volunteer
Charities always have activities that they'd love help with. Not only will this get you out of the house but it'll also help you engage with other people – some of them may be single too – and you get to feel good about being charitable.
8. Reframe loneliness
Sometimes loneliness physically hurts. When it does, it's your body telling you that something isn't quite right. It's not a bad thing, just a signal to your brain to let it know you're in danger of isolation. It doesn't mean that you're a failure or that nobody loves you. This pain is temporary, and it will pass.
9. Remember you're unique
Life has its ups and downs but, in general, you're going to be okay. Create your own journey, work towards your goals, keep learning and growing, and you'll be fine. Whatever you do, don't give up!
Madeleine Mason is a dating and relationship psychologist and director of PassionSmiths.