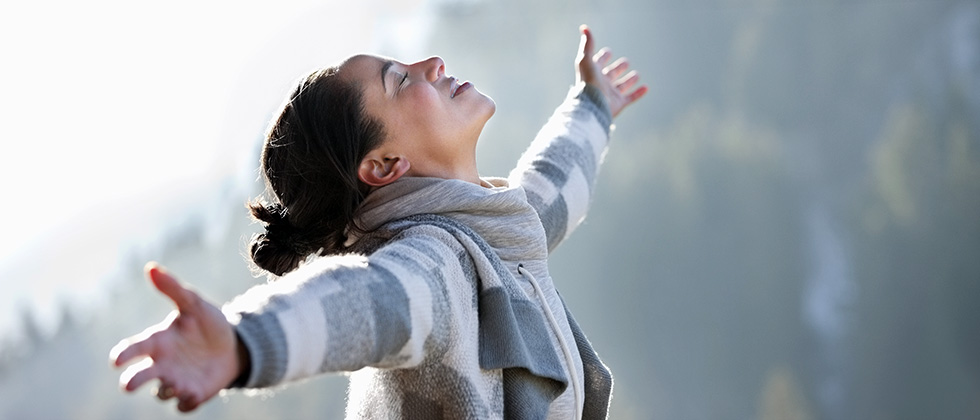 How to get back on the dating scene
Whether you've been single for a long time or are recently re-entering the dating scene after being in a committed relationship for many years, you may find yourself standing on the thresh-hold wondering where to start
It's a natural human instinct to want to share your life with another person. With the growth of online dating sites, there have never been more opportunities to find available single people! Even so, it's not always an easy process. Here we look at some of the preliminaries necessary to make your re-entry onto the dating scene a smooth one.
Know yourself
Being comfortable in your own skin is the first and most important aspect of being ready to re-enter the dating scene. You don't have to be perfect but you do need to accept yourself as you are and believe that anyone who goes out with you is getting a good deal.
It's not unusual for confidence to be low if you've been single or in an unhappy relationship for a long time. You're older, wiser but also maybe a bit bruised from your experiences. Before you embark on dating spend some time boosting your relationship with yourself – do things that make you feel good. Small changes can make big differences to your self-esteem e.g. losing a few pounds, getting a haircut, taking up a new sport or hobby.
If you really don't feel good about yourself, a new relationship isn't going to solve your problems. If your esteem issues are too deep for you to reach yourself, get some professional help. The investment will be worth it because it will help clear the past so you have the best chance of a happier future. The relationship you have with yourself is the only one you're guaranteed to have for your entire life so it's worth doing everything you can to make it a good one.
Know what you're looking for
If you don't know what you're looking for, how will you know when you've found it? This isn't about specifying the personal characteristics of your dream date but about spending some time identifying the kind of relationship you want. Look at your past relationships and see what qualities you valued in your partners and which ones you know you cannot live with. Examine your friendships and see what makes them work. Look around at couples close to you and in the media to see which relationships you admire and why.
You're trying to build a clear picture of the relationship you want, not the person. Keep it real. It's like a recipe! You'll be bringing half the ingredients and your partner the other half – they have to be able to blend well.
Check the market
The internet is awash with online dating sites catering for every different age, interest, sexuality and religion. It can seem quite daunting trying to find the right one for you. There are many free sites but given the fact that they are free, members are not usually vetted in any way.
Investing in a reputable site like eharmony has many benefits. The comprehensive questionnaires help identify the exact matches who would be most compatible with you thus taking a lot of the guesswork out of the process.
As the song goes 'Money can't buy you love' but making a monetary investment in an online subscription with a reputable site will give you the freedom of entering the dating scene with the support of expert advice, tips and customer support every step of the way.