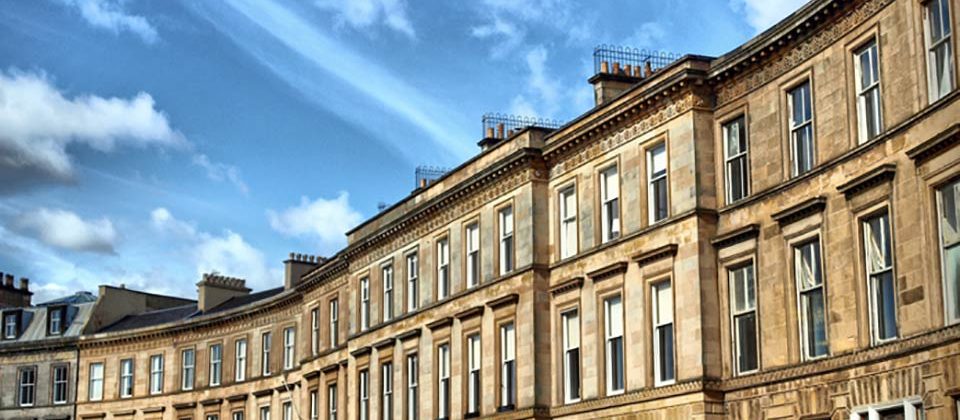 12 great things to do on a date in Glasgow
Dating in Glasgow? Whether it's your first date or your fifth, finding the right date night venue is crucial. If you're not sure where to start, check out local dating expert Paul Thomas Bell's top picks
There are so many things to plan when it comes to dating, but one of the most important is, of course, location. Go somewhere boring and it could kill the mood, go somewhere too wild and it might stop you getting to know one another. But don't worry; with these 12 suggestions, you're guaranteed a great date night in Glasgow.
1. Finnieston
Found just a short taxi ride from Glasgow City Centre, the Finnieston area is the new hub for hipsters, but its unquestionably magnificent all the same. Whether you're a meat eater; committed vegan; gin lover; whisky connoisseur; or fan of a tropical Pina Colada, Finnieston truly has something for everyone. It can be a little expensive, but the area is really the best place to go if you're looking to impress. My top recommendation? Rioja; great cocktails and even better tapas.
2. Flip Out
I've always been a big fan of activity-based dates and you won't find much better than Flip Out. These kinds of dates are fantastic, particularly if you're nervous. Sometimes going to a bar or restaurant puts too much pressure on the conversation, but somewhere like Flip Out breaks the ice instantly. Humour is often the key to a successful date and after a few minutes on a trampoline, this is exactly what you'll get. Highly recommended!
Flip Out, 89A Southcroft Road, Rutherglen, Glasgow G73 1UG, +44 (0)141 406 1600, flipout.co.uk
3. RollerStop
You can't get much more nostalgic than a roller disco. Cheesy tunes, 80s skates, and plenty of bruises – Rollerstop was undoubtedly one of my favourite dates ever. One or two people might think a roller disco isn't quite 'cool' enough for a date but, I promise, once you get going it's near impossible to wipe the smile off your face.
RollerStop, 139 Middlesex Street, Glasgow G41 1EE, +44 (0)141 429 7298, rollerstop.co.uk
4. Sub Crawl
Sub Crawl is one of the world's most famous pub crawls. If you're not familiar with Glasgow's underground system (aptly nicknamed a clockwork orange), it's essentially a circle of stops. The famous sub crawl encourages a drink at every stop. You may not want to stop everywhere on the route – especially if you want the date to end on good terms – but generally it's a guaranteed good time.
5. A play, a pie and a pint
What more could you want? The stunning Oran Mor – a converted church – is home to some of Scotland's best-known playwrights. In Glasgow, we love a pie and we love a pint. Throw some theatre into the mix and you have the makings for one very good date.
Oran Mor, Top of Byres Road, Glasgow G12 8QX, +44 (0)141 357 6200, oran-mor.co.uk
6. TRNSMT Festival
The city centre replacement for T in the Park, 2017's inaugural TRNSMT festival was a roaring success and it's back on Friday 29th June. Granted it's a once a year kind-of-thing but with headliners including Liam Gallagher, Stereophonics, and The Killers, this is one date idea that could end up being the highlight of your year.
TRNSMT Festival, trmsmtfest.com
7. Soar
Formerly known as Xscape, Soar could've been made for first dates. Ten-pin bowling, laser quest, bumper cars, crazy golf, rock climbing, and even snow-boarding – there are endless things to do at Soar. And, of course, there are plenty of great restaurants to settle down in after the madness.
Soar, Kings Inch Road, Braehead, Renfrew PA4 8XQ, soar.intu.co.uk
8. The Stand
If there's one thing Glasgow has it's a sense of humour, and there's no better place to celebrate that fact than at The Stand. Located in the West End, close to Glasgow University, The Stand is open seven nights a week and hosts everyone from local talents to some of the UK's best-known comedic acts. Strictly's Susan Calman is also a regular. If you do go, prepare to the butt of a few jokes – comedians love a first date!
The Stand, +44 (0)141 212 3389, thestand.co.uk
9. The GFT
The cinema is perhaps not ideal for a first date, but there's something a little bit magical about the Glasgow Film Theatre. If you're feeling romantic, take your date to watch an old black and white movie. There's something about it that'll make you feel like you're starring in your own rom-com.
Glasgow Film Theatre, 12 Rose Street, Glasgow G3 6RB, +44 (0)141 332 6535, glasgowfilm.org
10. The Corinthian
With a selection of different rooms, bars and a very impressive underground casino on offer, you can't really go wrong at The Corinthian. If you're looking to impress, head to the piano bar, which offers a menu of themed drinks sound-tracked by romantic songs. Get dressed up and prepare to loosen the purse strings a little (it's well worth the extravagance!)
The Corinthian, 191 Ingram Street, Merchant City, Glasgow G1 1DA, +44 (0)141 552 1101, thecorinthianclub.co.uk
11. Royal Exchange Square
I'm not ashamed to admit that I love fairy lights, and Royal Exchange Square is the home of fairy lights. When the square is lit up, it's truly one of the most romantic places in all of Glasgow, especially on a cold night. Royal Exchange Square is also the home of the Gallery of Modern Art and some very fine dining at Rogano, a favourite of Paolo Nutini.
12. Tennents Factory Tour
Why go to a pub when you can go a brewery? Nothing says Glasgow like a tour of the Tennents factory, even if you don't drink Tennents, or drink at all! If you're looking for something original to do on a date then this is a great choice. Be ready to get a little tipsy along the way.
xciTennents Factory Tour, Duke Street, Glasgow G4 0UL, +44 (0)141 202 7145, tennents.com