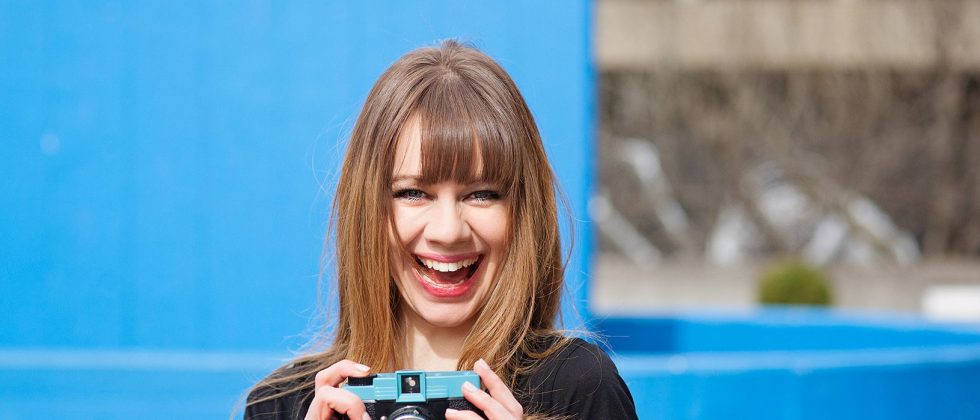 15 reasons to date a photographer
You've probably seen them directing bridesmaids at a wedding or up at the crack of dawn on the hunt for the perfect sunrise – but what would it be like to date a photographer? We asked eHarmony's favourite expert and dating photographer Saskia Nelson of Saturday Night's Alright for her 15 reasons.
You'll never have to actually lose weight. Photographers are a dab hand at photoshop.
You'll always have a perfect profile photo. They are always wanting to try out their new lens, so will take advantage of you being around.
They love road-trips. They are always looking for the next adventure to photograph.
They are easy to buy Christmas and birthday presents for. There is always some piece of kit that needs buying (how much it costs is a different matter).
Your friends will always give you a plus one to their wedding. (The camera will be welcome too!)
They find beauty in the everyday. They tend to geek out over things around them that most people don't even notice. It's exciting seeing the world through their eyes.
They'll teach you some simple tricks to take excellent shots on your smartphone. Now you too can be good at taking photos.
Your holiday snaps will be amazing. No more blurry, badly lit holiday photos for you.
You'll have the coolest baby photos out of all the NCT couples. They do say it's good to plan ahead…
They are sociable and therefore should be great fun on dates. Photographers have to put people at ease in front of the lens for a living so they can certainly handle making people laugh on dates.
They are great to take to festivals. They will document your crazy experiences every step of the way.
You'll get entry to some great parties. Just let them know you're 'with the photographer'.
Your ebay sales & Airbnb bookings will skyrocket. Just imagine those great photos they'll take of your old junk.
Sometimes they get to hang out with models and so have lots of hot friends. Your friends are going to love you.
They are happy people to be around. Well, they do what they love for a living so what's happier than that?
Saskia Nelson is the UK's first dating photographer. You can take a look at her amazing work on her website or get in touch with her via Twitter.