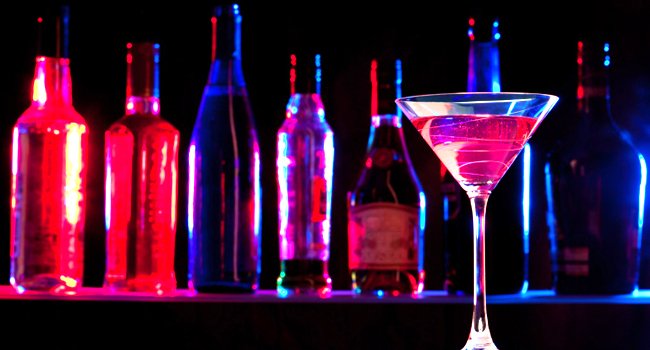 15 Reasons to Date a Bartender
Bartenders don't just provide booze to thirsty customers. They also offer advice, a sympathetic ear and an encyclopaedic knowledge of crisp flavours. If you like someone who works hard, plays hard, and can tell a good story, perhaps it's time you dated a bartender.
1. They're good-looking. They'd never admit it, but many bar managers hire bar staff based on the applicants' looks.
2. Conversation comes easy to a bartender. Their general knowledge is unsurpassed and they can theorise on everything from the identity of Bigfoot to the location of Atlantis.
3. Bartenders aren't materialistic. With a mean income of just £7,317 per year, they don't really have a choice.
4. Partying is in their blood. Most bartenders don't train for the job – they just watch Coyote Ugly and Cocktail.
5. They're good listeners. Bartenders have heard it all before – and more than once too. Whatever you come out with, you're guaranteed at least a sage nod in return.
6. Bartenders are Zen. Nothing can fluster a bartender who's worked a bank holiday Friday or three.
7. You might get a free drink. Visiting a bartender at work can be fun – at least for you.
8. Bartenders are more creative with date ideas. After a long day (or night) at work, the last thing they want to do is go to another bar and watch other people pouring drinks.
9. They're wise beyond their years. The Greeks had philosophers, we have bartenders.
10. Don't assume bartenders aren't ambitious. Get them talking and you'll soon discover their plans for world domination. This is usually via their unpublished script/poem/manifesto.
11. Meeting the parents is easy with a bartender. They can impress dad with wine chat, and make mum a nice cocktail.
12. They go all night. Bartenders sometimes have to stand up for 12 hours straight and have stamina aplenty.
13. Bartenders are polite. In fact, the expression 'mind your P's and Q's' originates from ye olde bartenders who would advise their rowdier customers to mind their own pints and quarts (i.e. 'shut up and drink your mead').
14. They have a proud history – Abraham Lincoln was a licensed bartender, as was, uh, Sandra Bullock and Bruce Willis.
15. They're sensible. Unlike many people, bartenders understand the importance of moderation.
Would you consider dating a bartender? Or maybe you already are – have we missed anything? Tell us in the comments below!