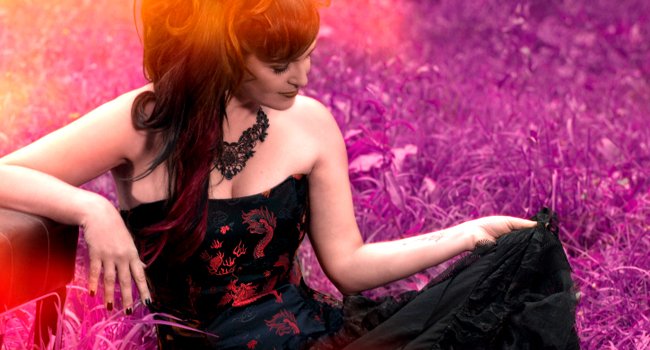 15 reasons to date a goth
They may have a bit of a hardcore reputation but we think there's lots of reasons to date a goth. In fact we have 15 up our sleeve just in time for World Goth Day
– (yes, they have a whole day dedicated to goths).
1. One of the best things about dating a goth is that they're not afraid of what people think – a pretty refreshing quality in this self-conscious day and age.
2. From the way they wear their hair to their choice in clothes, you can't deny goths are true individuals.
3. You'll enjoy dating a goth if your politics follow a feminist curve – apparently, it's the ladies that run the show in the goth world.
4. Who needs a family when you're dating a goth? They're already part of a supportive, tight-knit community.
5. It's not a cliché, goths really are a little more in touch with their emotions than your average person. An ideal date if you're in need of a nudge in that direction or if you'd like to be able to share and explore your feelings with your partner.
6. Goths are bold and brave – after all, it takes a lot of courage to choose to stand out rather than blend in.
7. We all know doing laundry is a nightmare, so imagine how much easier it would be if everything you needed to wash was the same colour.
8. And black, it must be said, is a very slimming colour choice.
9. If you don't mind a little rough and tumble goth gigs are seriously fun.
10. You'll never need to worry about looking tanned…ever again.
11. Whether you're looking to date a guy or a girl, at least you'll be able to share eyeliner tips.
12. When you're hanging out with a group of goths, chances are you're the cheeriest person in the room!
13. Leather is a real investment piece – so at least your joint fashion purchases will keep their value.
14. They can introduce you to a whole world of new (and old music) from The March Violets to Marilyn Manson.
15. One of the best things about dating a goth is that they're a genuinely open group of people – perfect if you'd like a partner that can help you find yourself.