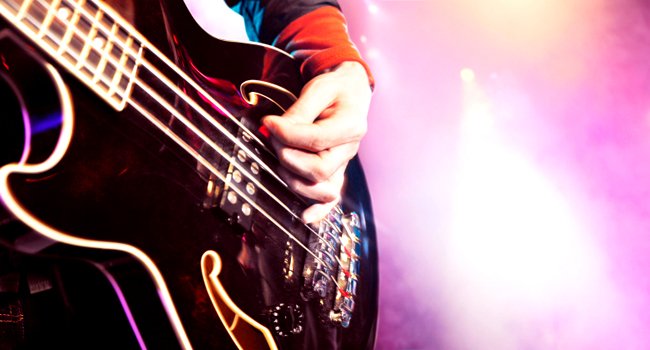 15 reasons to Date Someone in a Band
We all listen to love songs (in one genre or another) to make sense of our feelings. But have you ever thought about dating the strummers or singers behind the songs? Here's 15 reasons why you should consider dating someone in a band:
Whether a hobby or a career, a musician of any sort is a creative choice – after all, it's not easy coming up with a hit song, or even an original set of chords and lyrics for that matter.
And if they're in charge of the lyrics, chances are they'll be in touch with their emotions too. Plus, you might even get a song written about you one day.
Date someone in a band because Shakespeare said so. Ok, he may have said so in so many words, but he did write that music was 'the food of love', so we'll take that as his blessing!
People in bands are guaranteed to have a great music collection, and even better they'll know the cool new bands before anyone else has even heard of them. Think of the hipster points you'll get when you're listening to the next big thing months before everyone else.
If you're lucky enough to date someone who performs at gigs, chances are you'll get to go back stage. Be honest, there's nothing quite like being granted entry to a restricted area is there?
More importantly, it's a great feeling watching someone you care about perform on stage – a feeling your average desk-job date can't quite re-create.
Just imagine if they make it big… You could be dating the next Beyoncé or Chris Martin.
Date someone in a band and you'll be sure to get your own space – ideal if you value your independence.
People in bands are passionate – not only have they chosen to pursue something they love but they're willing to put in the long hours, hard work and deal with the non-glamorous bits to make it happen.
There's a good chance they'll have rhythm – but we don't need to go into why that's important!
Mastering an instrument takes a lot of determination as well as intelligence – great qualities if you're looking for someone who knows the rewards of putting a little effort in.
Bands tend to be pretty close-knit, so not only will your date have a great group of friends around them (which is always a good sign) but you'll get to be part of it too.
There's a reason why you see girls swooning at the front rows of concerts. There's just something undeniably sexy about people who play music – even better when you're the one who gets to go home with them.
It takes a lot of confidence to get up and perform for people – and we all know confidence is one of the most attractive qualities a potential partner can have.
And finally, because of all of these reasons, people in bands are in demand too. Admit it, it's secretly quite nice to know you're not the only one who fancies your boyfriend or girlfriend.