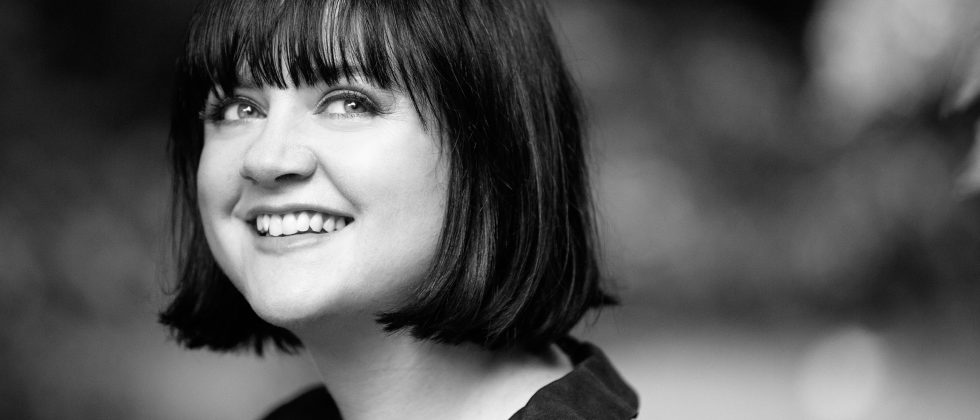 5 Great Nottingham Date Locations
Looking to find your own Robin Hood or Maid Marian to live happily ever after with? Then why not try a date in the historic city of Nottingham. We asked local author Mhairi McFarlane for her top five date locations around town.
Edin's, Broad Street
If you had to dream up the ideal date venue, Edin's might be it. So much so, I stole it as the setting for the final scene in my first book, You Had Me At Hello. With its stripped wooden floors, wooden furniture, candles, framed vintage film posters and artful boho-ish clutter, it's low key romantic without being so overtly hearts and flowers it'd make you feel uncomfortable if the spark wasn't there. The menu has tapas and comfort food like risotto and stew, which is helpfully easy to shovel in without getting all over yourself, or making you pungent – never spaghetti or curry on a date, never – but personally I'd go for a big glass of red. Dutch courage and all that.
The Larder On Goosegate, Goosegate
Full disclosure: The Larder is owned and run by my brother Ewan. I promise it's earned its place here on merit alone though. It's often described as the most beautiful dining room in the city, a Valentine's night favourite: the former Jesse Boots shop strikes a great mood for a date, with its chandeliers, shabby chic interiors and classy modern British menu. The service is friendly and laidback – good, because the last thing you want to add to first date nerves is an uptight sommelier making you feel stupid over the wine list. And don't miss the desserts, even if you're not really a pudding person. The huge windows look out over Hockley's lively nightlife, so if conversation stalls, you can always discuss the antics below. Unless you see something really ripe…

Boilermaker, Carlton Street
If you're aiming for something a bit less 'violins' and more youthful, but still volume-set-at-intimate-chat level, Nottingham's – only? – speakeasy, Boilermaker, is more of a cool drinking den. With its false front of a boiler showroom, staffed by door police who'll only let you through when there's a table free (the licence doesn't allow people to stand) it's the kind of place that could strangle itself with its own clever concept, but it pulls it off with a pretty, low lit room, amusingly daft cocktails and friendly staff. If you want a talking point, order the glow in the dark Edison's Medicine, or the drink that comes with an 'envelope of lemon fog.' Who said hipsterism was confined to East London, eh?
Nottingham Contemporary, Weekday Cross
The spacious modern art gallery in the Lace Market isn't only a place you can pretend to look clever about the latest installation – it also has a large airy café-bar in the basement. It's suited to a lunchtime meet up with a bottle of Prosecco, when you're still at the stage of pretending to be ultra civilised and knowledgeable. Choosing the Contemporary suggests you know your way around and have given the venue some thought. The size of the room also means you're unlikely to get anyone listening in on your first date-ish conversation. No-one wants the next table's ears flapping when the 'So it says on your profile that you're divorced..' question rears its ugly head.
The Peacock, Mansfield Road
If you want to go old school, unfussy, unpretentious and just pretty great, take your date to The Peacock. It's a proper institution of a Nottingham pub. The décor features a mounted stag's head, bookcases, and guttering pillar candles, it somehow combines a traditional and yet irreverent spirit. It's sort of like being in an eccentric boozy uncle's house in the 1960s, if that doesn't sound vaguely sinister. If your date doesn't like The Peacock, maybe you need a different date.
It's Not Me, It's You by Mhairi McFarlane (HarperCollins) is available now in hardback and ebook.