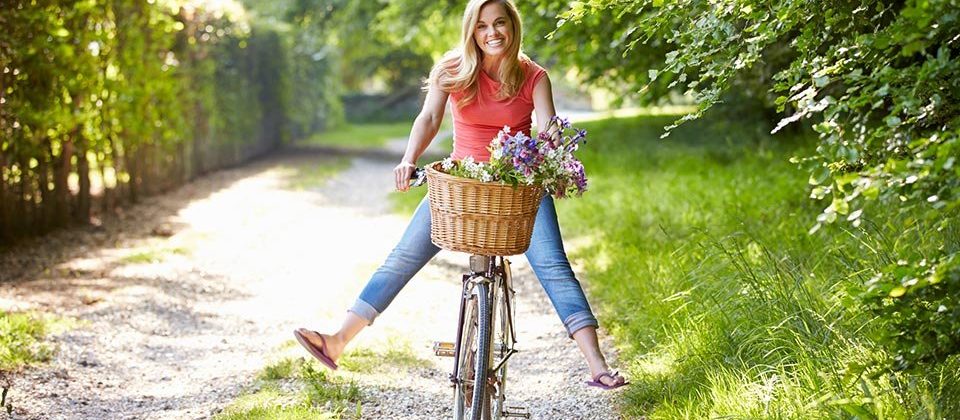 Being single in Britain: What is the single life really like?
What is it really like being single in Britain today? We teamed up with the relationship support charity Relate to find out how people really feel about being single
How do you really feel about being single today? Do you love making the most of your freedom, or do you long for someone to cuddle up with on the sofa? Or maybe both? One thing that is certain, today's dating landscape presents many different opportunities and challenges for single people in Britain. That's why we've teamed up with the relationship support charity Relate to find out how British singles really feel about their relationship statuses. The results might surprise you…
Making the most of being single
We all know that being single can be tough, but it's not all doom and gloom. Our survey identified many positive aspects of single life. Many singles embrace their independence, with 61% citing it as the best thing about not being coupled up. This sense of freedom extends into other areas of their lives as well. 33% use their free time to pursue new hobbies, 24% make the most of their nights out, and 10% enjoy the sexual freedom that being single can bring.
If you're struggling to make the most of being single, there are several techniques you can employ. Be sure to make yourself feel special. Whether it's buying yourself flowers, taking yourself out to the cinema, or treating yourself to a candlelit bath. Make sure you surround yourself with a support network too. Friends and family will help get you through those lonely moments and give you a boost when you're feeling down.
The influence of loneliness
Loneliness is the biggest downside of being single. Every age group cited this as a concern but the youngest are the most affected with 88% of 18-24-year olds admitting they feel lonely when they're not in a relationship. Other concerns include not having someone to spend time with, a lack of intimacy, having to attend events alone, and the higher cost of living as a single person.
And dating doesn't always make things easier. The growth of dating apps and swipe culture has led to a seemingly endless array of choices and 15% of singles admit it has left them feeling overwhelmed. 10% of single people say they are suffering from dating burnout. If this sounds familiar, don't be afraid to take a break. Take time to assess what you're really looking for in a relationship and opt for a matchmaking service that meets these needs. A service, such as eharmony, which delivers a selected batch of compatible matches every day may be preferable to a listings-style dating site.
Pressure to settle down
One of the hardest things about being single is the pressure from friends, family, and society to settle down. Both men and women feel this pressure, but men are more acutely affected (71% compared to 58% of women). Almost half of those surveyed admitted this pressure comes from wanting to keep up with friends, while 39% want to settle down so they can start a family.
Most single people agree that they would like a relationship, but they don't need one. 35% of those surveyed said they're in no rush to find a relationship. 28% don't feel they need a romantic partner to feel fulfilled in life and 20% prioritise other things over finding a long-term relationship. Even so, one in five single people do worry that they'll be single forever!
Despite these fears, a significant proportion of single people would still rather be alone than with the wrong person (41%). This may be due to people's wants and expectations changing as they navigate the single life. It certainly appears that age breeds wisdom as the youngest age group are still the most likely to believe in 'the one' and are the least likely to end an unsatisfactory relationship, only 24% of 18-24-year-olds would rather be single.
Want to find out more? Check out the full report here.