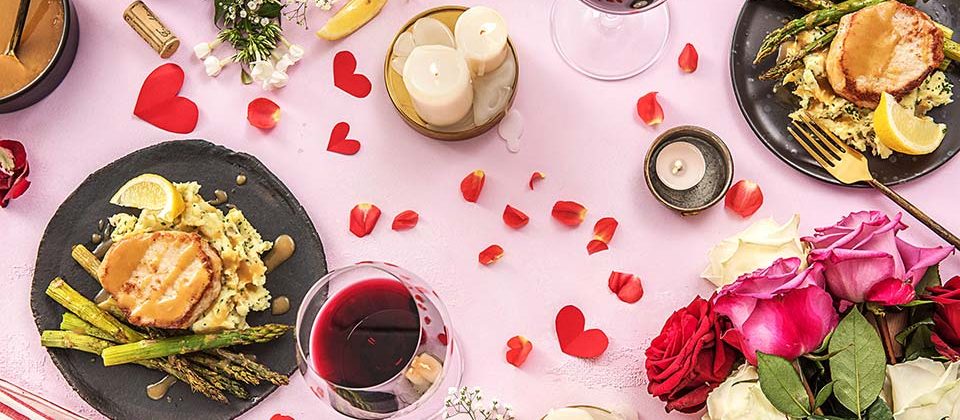 8 top tips for date night cooking
Cooking for your other half is sure to impress, but what if it isn't your forte? We asked Rebecca Down, content and social media executive at HelloFresh, to share her top tips for perfect date night cooking
From stocking up on the ingredients early to setting the tone, find out how you can create the perfect date night with these top tips:
1. How smart is your menu?
Going to the trouble of cooking a meal for your date should be enough to show you care. Steer clear of elaborate, difficult dishes and keep things simple. At HelloFresh, we swear by our classic Sirloin Steak for the perfect date night recipe. Make sure to skip the foods that proven romance killers too, such as garlic or anything too spicy.
2. Preparation is key
A sure-fire way to make sure everything runs smoothly is to be prepared. This could mean anything from test driving your meal to checking with your date to see if they have any allergies or dietary requirements. Shop for everything you need ahead of time. If your meal needs a lot of fresh ingredients, then recipe boxes or online shopping will ensure the ingredients will be at your door in time.
3. Teamwork makes the dream work
Splitting the responsibilities and cooking together will not only take the press off but will also encourage you both to work as a team. Whether it's tackling one course each, or splitting up parts of one dish, ensure date night success by dividing up the tasks.
4. Get your date jazzed with a great playlist
Set the mood with a playlist of your favourite songs. Whether it's cheesy pop, old school R&B or smooth jazz, playing a little music as you cook and dine will help set the mood – and fill any unwelcome lulls in conversation.
5. Go the extra mile
As much as we hate to admit it, it's not all about the food! Team your dishes with some mood lighting and extra finishing touches to show you care. Sometimes setting the tone is the difference between two friends enjoying a meal together and a couple indulging in a romantic meal. So, invest in some candles and flowers to up the romance factor.
6. Don't forget the snacks and bubbles
Stock up on chocolates or light snacks to curb any 'hanger' as you cook. You can also continue date night after dinner with a glass of Champagne or sparkling wine. We recommend treating yourself to a bottle of everyone's favourite – Prosecco.
7 .Turn down the pressure to turn up the heat
As much as you're keen to impress, remember this is an opportunity for you to enjoy your date's company. It's not a test of your cooking skills. Ease off the pressure and your date is more likely to enjoy their meal.
8. Enjoy yourself
Finally, enjoy yourself. Cooking for your date shouldn't take away the fun of the evening. In fact, preparing a meal for someone you care about should be fun, romantic and rewarding.