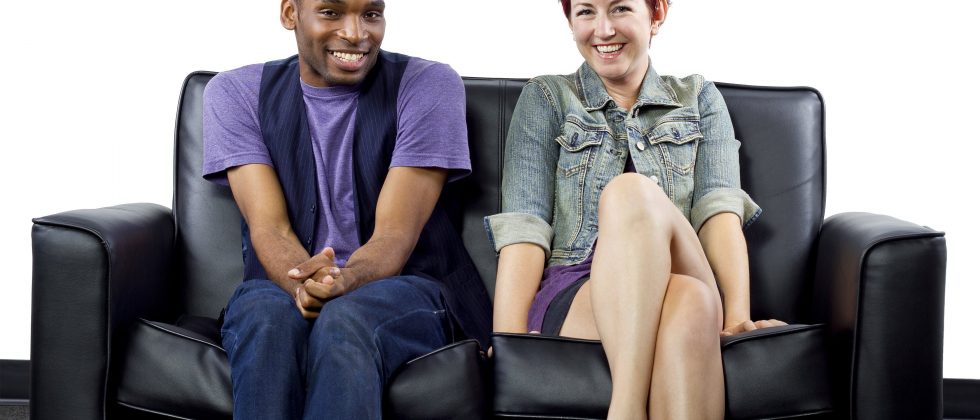 Facing Up to First Date Nerves
Meeting your new match for the first time can feel like a big step, but it doesn't have to be nerve-wracking. We asked award winning match-maker Caroline Brealey to give eHarmony users her version of a first date pep talk...
Their profile picture caught your eye, a smile crept on your face when they emailed you and before long your evenings are spent playing email tennis. Out of all the people you've been chatting to online dating, this person stands out. Why? You can't put your finger on it, they just have something.
Whether you're dipping your toe in the dating pool, have had more dates than hot dinners or are just getting into the swing of it, there is nothing quite like the adrenaline of a first date. Especially when you've met online – finally you are going to meet in person!
The date is set, outfit picked, the venue planned and you're a bundle of excitement, nerves, energy and sometimes, anxiety. Can I let you into a secret? They feel the same too.
First dates are daunting for us all, meeting someone for the first time with the added pressure to impress. You want to look your best, be smart, gorgeous and witty and impress them with your banter. Oh and all this whilst looking like you've making no effort whatsoever. Easy peasy right?!
Here's the thing with first dates. We have built them up to be this super important, life or death, intense, horrible moment where you're either going to meet the love of your life or resent the fact you gave up your Friday night. No wonder your tummy is playing havoc!
Here's what a first date is, a chance to meet someone new, face to face, to see whether you get on. That's it. You might get on with them, you might not, but you can at the very least have an interesting chat with them if it's the latter. The reality is you're unlikely to hit it off with everyone; you'll like some a lot more than others and some a heck of a lot less. It's a bit like being at work – you can get on with most people but there are some people who can brighten even the gloomiest of Monday mornings.
Keep the following in mind to handle first date nerves
A first date isn't about:
Analysing them
Figuring out whether they would be a good mother/father figure to your future children
Finding out what's 'wrong' with them
Grilling them to see if they meet your tick box criteria
Letting them make all the effort to try and impress you
Expecting to feel fireworks (though they're a bonus!)
Putting into perspective what a first date is can help reduce anxiety, stress and the temptation to back out last minute!
A first date is about:
Investing your time and emotions to fully be present on the date
Getting to know about your dates life, what they enjoy doing and what makes them tick
Listening to them and contributing to the conversation
Seeing whether you can laugh together, make one another smile and whether you feel excited to see them again.
Dealing with first date nerves isn't scary, right?!
So whilst getting ready for your next first date remember that you're not going to some big scary interview, you're off to meet a real person, with a real life who wants to meetyou. If you don't connect with them don't be downhearted, it will happen. Not one scientist, anthropologist or psychologist has figured out what makes that elusive chemistry and connection we feel when we click with someone. There's no formula. No magic potion or equation. The only way you can find it is if you go on your date with an open heart, an open mind and enjoy the experience. After all, it's just a date.
How it works
Your search for a great relationship has never been easier with groundbreaking overhaul of the eharmony you know and trust.