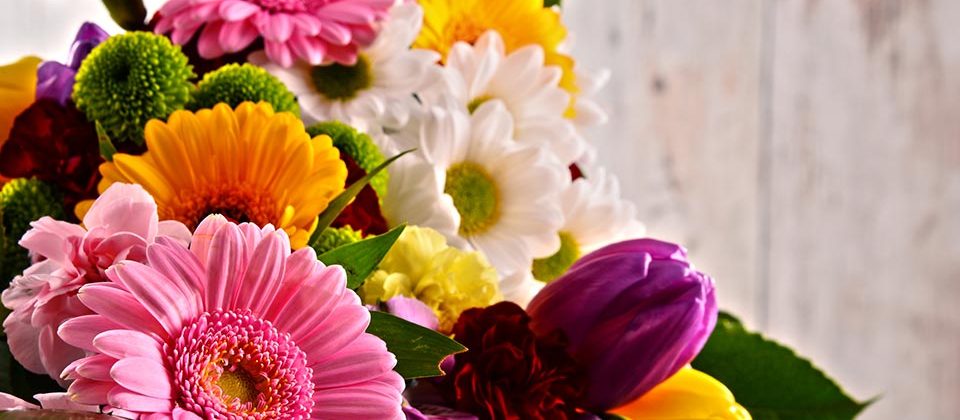 Say it with flowers: what does your bouquet really mean?
Whether you're looking to inject a little romance with roses or celebrate a proposal with a peony, the flowers you give often say more than you might intend them to. We teamed up with Bloom & Wild to find out what some of the most popular blooms really mean
Whether you're hoping to impress on a first date, celebrating a special anniversary or looking to get yourself back into someone's good books, the flowers you choose could be conveying a message of their own. Every flower has a meaning and many have a romantic connotation, from the passionate red rose to the exotic orchid. So, to find out what your bouquet really means, we asked the experts at Bloom & Wild to share the meaning behind some of our favourite flowers.
Rose
No flower is more closely associated with love and romance than the rose. One of the oldest known flowers, the rose was grown extensively in the Middle East in Roman times and has remained popular ever since. Each colour has a different meaning; red roses symbolise love and passion; white convey humility and innocence, yellow represent friendship and an orange rose shows desire.
Freesia
With their vibrant blooms and intense fragrance, freesias are one of the most popular flowers found in bouquets, and are the star of Bloom & Wild's vibrant Jessie arrangement. The bell-shaped bloom is the flower that should be given on your 7th anniversary, but it also makes a great gift for friends and family as it traditionally symbolises innocence and friendship.
Orchid
Ever since the Victorian era, the orchid has been seen as a symbol of love, luxury, beauty and strength. Orchid hunters still seek out the rarest variations and the flower is available in almost every colour imaginable, except black! With its inherent exoticism, delicate nature and sought-after quality, the orchid is one of the best flowers to present to someone special.
Peony
The pretty peony with its lush, full blooms is always a popular choice. And, unsurprisingly, it's also considered to be one of the most romantic flowers on the market. Consider the peony for your bridal bouquet or to congratulate someone on their engagement; the flower has long been viewed as an omen of good fortune and happy marriages.
Stock
Another bouquet staple, stocks boast sweet, heady blooms in a rich array of colours. From blush pink and lilac to deep magenta and cream, there's sure to be a shade to suit any taste. Predominantly grown in the Mediterranean, the stock is often given as a sign of affection, with the giver wishing the recipient a happy life.
Lily
When it comes to flowers to avoid in your bouquet, lilies must be at the top of the list. Despite being one of nature's most beautiful plants, the white lily has long been associated with death and funerals. Even so, if you want to be a little daring with your flower choice, why not try a lily in a different colour? The bright orange lily in the Bloom & Wild Zara bouquet represents good health and prosperity while bright red varieties convey passion and are a popular proposal choice.
Feeling inspired to treat someone special to a bouquet this weekend? Subscribe to eHarmony before Tuesday to receive a £15 flower voucher to spend at Bloom & Wild!