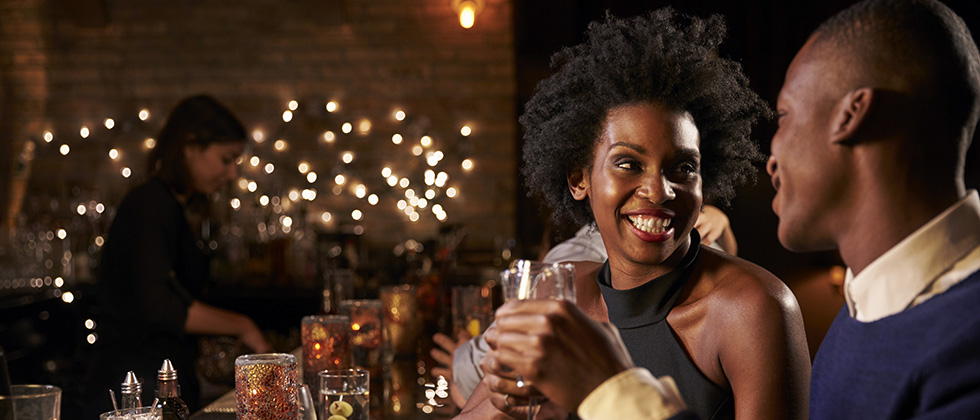 Navigating the second date
Here's the bad news - second dates can actually be trickier than first dates. But the good news is that we have lots of advice to help you get through them!
If you've survived your first date and made it to the second, you might be surprised to learn that second dates can actually be tougher than the first! But don't worry; we're here to help with some top tips
If you're reading about second dates, that suggests you've been on a first date that went pretty well – congratulations! Is now the time to relax and hopefully coast into a happy relationship? Afraid not. We're not trying to be big downers here at eHarmony Advice, we just want to be realistic. It's up to books, films and OK! Magazine to present a fairytale picture of love, not us.
The fact is that by taking your time at this stage you're giving yourself a much higher chance of being successful at turning your dates into a real, working relationship. On the other hand, get things wrong at this stage and you could blow your chances (no pressure!)
It's not really a second date
Try to think of this next date as a re-run of your first date, rather than a 'second date'. It's your chance to iron out all the wrinkles from last time. Maybe you talked a little too fast, or didn't quite focus enough on your date; whatever happened, this is your chance to create an 'upgraded' version of your first date. The one thing you've got on your side is that there should be fewer nerves. Don't get us wrong, nerves can be a good thing, but on a first date they can make you behave differently. Now's your chance to show your date how amazing you can be with fewer nerves!
Hold yourself back
It's also important to remember that your date (no matter how much of a connection you felt on your first meeting) is a stranger. You might have exchanged lots of heartfelt emails, spent hours on the phone, but ultimately you don't know them from Adam. The basic safety rules apply in that you shouldn't give away any of your personal details, but it's also not the time to start revealing all those little details about yourself that even your best friends don't know. Whether you have a thing for Simon Cowell or you often 'forget' to pay your TV Licence, now is not the time to confess. On a second date there should be more 'safe' topics to discuss before you get into the deeper stuff.
Don't get too touchy-feely
Physical chemistry's great isn't it? There's nothing like the tingling feeling you get when you realise you and a date have it. But chemistry is just one part of a great relationship and getting too intimate on a second date can really cloud your judgement. Sure, have some fun, but don't let your actions stop you from making a clear decision about whether you really want to see your date again.