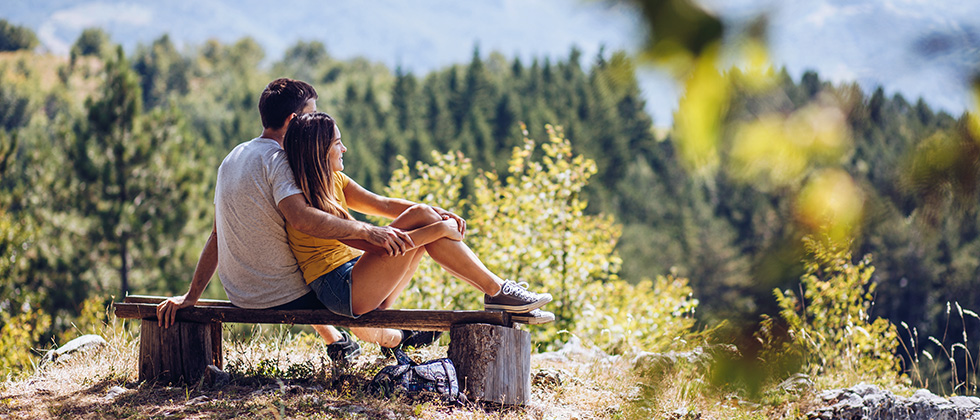 Second date advice: will it happen?
After that first date, it can be really tough to work out what happens next. Here are some crucial questions you can ask yourself to find out if you'll go on that elusive second date.
We talk about first dates a lot on eHarmony Advice, but now we'd like to turn our attention to those more elusive second dates. Second date advice is harder to come by, but we're not sure why. After all, the first date is just the beginning, and working out whether you'll go on a second date with a match is a crucial decision. If you're in that position, then we've got some important questions you need to ask yourself.
1. Do I want the second date to happen?
The most important question of all is about how you feel after your first date with your match. Did they make you feel good? Did they make you feel special? Or were you looking at your watch and wondering when would be a polite time to make your excuses and leave?
In order for there to be second date, there needs to be at least one thing you can think about from that first date that makes you smile. If you're still thinking, 'I'm not sure I want a second date', check out question number three before you dismiss them completely.
2. Do they want it to happen?
This is a harder question for you to answer as it's almost impossible to know what's going on inside someone else's head. However, there are some signs that should let you know whether or not they want a second date too:
• The arm touch while talking, which is the simplest and least-intrusive way to say 'I'm interested'
• Extending the evening unprompted
• Maintaining eye contact
• Asking questions about you and remembering the little details you've mentioned
• Talking about things you could do together in the future
• Suggesting a second date (!)
3. Are you willing to give them a second chance?
This question is for anyone who's just not sure whether they want a second date. The fact is that you can end a date feeling a whole range of emotions from absolute happiness right through to disgust. But most of the time we end up somewhere in the middle, with that feeling of 'yeah, I might like to see them again' and that can be frustrating because everybody wants that 'woo, yeah!' post-date feeling.
If you're trying to decide whether or not to go on a second date, and you're just not sure, we'd always urge you to give someone a second chance. On a first date you can both be very nervous, and nerves are very good at hiding that natural spark that someone has. Even if you do go on a second date and still aren't interested, you've only lost a few hours from your evening. Isn't it worth it to be sure?
4. Are you ready to make the first move?
Dating often requires us to break down personal barriers. It can mean we have to be more outgoing than usual, or perhaps more pro-active. If you have decided you do want a second date with this person, then you might need to be the one to make the move. Whether you're male or female, it's time to pick up the phone and suggest a second date because wishing something will happen rarely makes it come true. We know this can be nerve-racking – What if they say no? What if they don't reply at all? – but without this can-do attitude you might find yourself staring at a phone that doesn't ring for a long time. If they do decline your offer it might hurt, but the fact is that they don't know you well enough to be judging you.