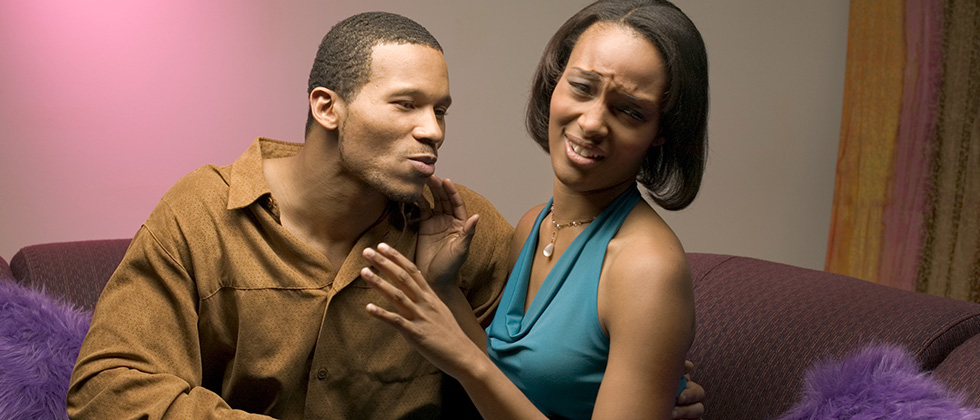 The 5 worst things you can do on a second date
You might know the ultimate first date faux pas, but have you considering the things you shouldn't do on a second date? Just because you've aced the first date, doesn't mean it's a done deal. We're sorry to say that there's more work to be done! For starters, check out our list of common second date mistakes. Are you guilty of any of these? 
1. Be a completely different person
Dates are all about first impressions; that's why we often tend to dress a bit smarter than usual on a first date, and try hard to come across as intelligent and charming. That's ok; everyone does it, and there's nothing wrong with trying to present the best of you on a first date. But, the worst thing you can do on a second date is completely forget all that, turn up in old tracksuit bottoms and pick your nose all evening. Don't sell someone the dream and then have the nightmare turn up instead!
How it works
Your search for a great relationship has never been easier with groundbreaking overhaul of the eharmony you know and trust.
2. Get too comfortable
This is really an extension of point number two; you might think that a second date means you've sealed the deal, but don't think that it signals the end of making an effort. In fact, a second date is even more important, as emotions may start to come into play. Therefore, your second date is not an appropriate time to forget your table manners, turn up looking a mess, or admit that you've forgotten what your date does for a living.
3. Act like you're in a couple
A second date is not a green light that you're now in a committed relationship. Take it for what it is – a date, and an opportunity to get to know more about the person. Don't try and order for them (gentlemen, women find this especially patronising), don't get overly touchy feely, and DON'T talk about 'the future'. A second date does not equal a confirmed plus one to your best mate's wedding in six months time.
4. Not offer to pay
The issue of who pays on a date is a very thorny subject. If you're not convinced you only need to check out the discussion on our advice site on the subject. However, one thing that most posters can agree on is that the other person should always offer to pay their share. Even if it looks like their date is going to offer to pay for the meal or drinks, it's only polite to attempt the wallet/purse grab. If your date paid for everything on the first date then the worst thing you can do is allow them to do the same for the second date, without even attempting to pay. If you're a woman you'll look like a gold-digger, and if you're a man you'll look like a free-loader. Either way, you probably won't be going on a third date.
5. Pile on the pressure
Just because it feels like your date is going well, the end of the second date is not the time to start badgering your date into committing to another meet up. After all, they might not have the same feelings as you do. By all means suggest that you'd really like to see them again, but avoid embarrassment and don't end with, 'So, when do you want to meet up again?' On the same note, don't offer to do anything for them that will mean they have to commit to seeing you again, as that will just lead to an awkward situation.