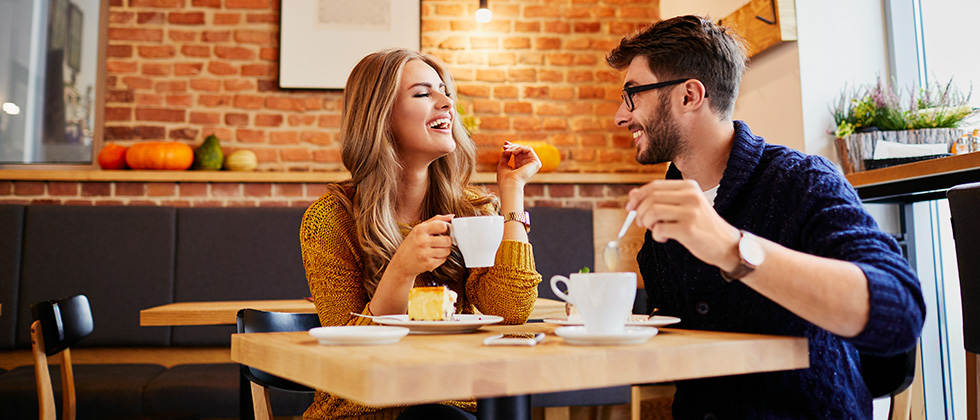 The ultimate first date checklist
First dates can be nerve wracking no matter how confident a person you are so, as Baden-Powell said, 'be prepared. Here's a checklist to help.
Preparation is everything when it comes to doing something that scares us – the more prepared you are the calmer you will feel and the more likely it is that your date will get to see the real you rather than a jumble of nerves. Here is a checklist to help you get ready for that all-important first date.
A day or two before
– Know where you are going, how you are going to get there and how you will get home, double check with your date if you aren't sure. If it is an unfamiliar area check it out on Google Maps and plan your route. Always allow longer than you think you will need especially at peak times.
– If you are going to a restaurant you haven't visited before check to see if they have an online menu then you can make your selection before you go and not get flustered at the point of ordering – you can also check the prices to ensure you have enough cash.
– If you need a babysitter double check they are booked factoring in at least an hour each side of the date so you aren't rushing.
– Decide what you are going to wear. Keep it comfortable and suitable for where you are going – it's good to check the weather forecast too.
– Take care of any personal grooming, pamper yourself so you feel your best.
– Read the paper or watch the news so that you have topics of current interest to talk about if conversation dries up a little. (And don't worry if the conversation dries up, sometimes this is just nerves)
On the day
– Have your porridge – it doesn't have to be porridge but anything that is a slow release carbohydrate an hour or two before your date. Whole grains are a sustained source of energy that keeps your blood sugar stable so even if you are feeling nervous your mood won't be all over the place.
– Tell a friend where you are going and what time you expect to be back. Arrange to give them a call on your return so they know you got back ok. This is also a good chance to debrief after the date!
– Look your best – don't try and look perfect, you are the best version of you there is. Let your natural self shine through, beauty is an attitude not an outfit. Remember the best thing you can wear is a smile.
– Check you have everything you need: keys, money, address and fully charged mobile phone.
– Leave in plenty of time – it is better to get there early and have time to spare than to arrive late and flustered.
On the way
– Stay calm – if you are prone to negative self-talk practice being your own best friend and give yourself a reassuring pep talk noticing all the good things about yourself and how brave and courageous you are being going to meet a new date.
– Take a taxi if parking might be a problem or if you intend to have a few drinks, it is often a much calmer way of travelling than going on public transport.
– Try not to think too much about the date or project into a future of happily ever after or impending doom. A lot of people experience disappointment when they meet a date for the first time, not because there is anything wrong with them but because they have built such a clear picture of how they will be that the reality doesn't match up – just like when you read a book and then they make a film – its never as good as your mental image – or as bad as your worst imaginings.
When you are there
– Leave your problems at the door – this is a date not a therapy session.
– Postpone judgement – don't decide in the first few minutes if this is the one for you or if you want to see them again. Wait until the next day when you have had a chance to reflect and to talk the whole date over with someone, this will stop you from focussing too much on things that aren't perfect. Remember your date is probably every bit as nervous as you.
– Relax – be present and give your date your undivided attention, keep mobiles on silent and off the table and show an interest in the person in front of you. Avoid trying to get into their head and trying to work out what they are thinking of you, they will let you know in time.
– Have a good time but don't get horribly drunk. This often happens when people are nervous or haven't eaten all day and then even a glass of wine can tip them over the edge.
– Enjoy yourself and show your appreciation for the time you spend together even if you don't think you want to date them again.