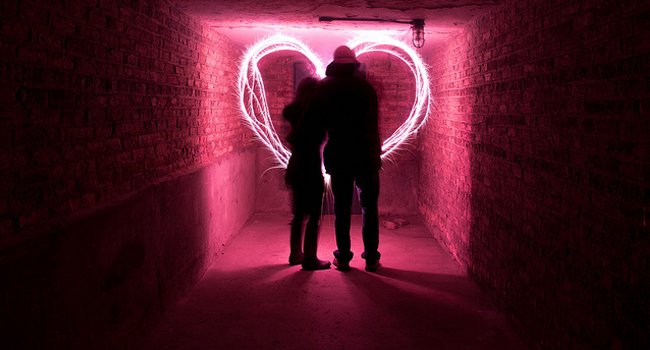 What women really think about Valentine's Day
14th February is virtually impossible to ignore, but what do women really think about Valentine's Day? We investigate
From the celebration of a Roman martyr, to Chaucer's love birds, to today's deluge of cards and presents, Valentine's Day has been an important date on our calendars for centuries. Whether you like it or not, it's impossible to ignore the impact of Valentine's and the potential it has for changing the nature of our relationships.
Valentine's Day has traditionally been seen as more significant for women than for men. Although this is slowly changing, a recent study of nearly 7000 people in the UK showed that women are around 10% more enthusiastic than men about the prospect of celebrating.
Expectations for the day can run high, with the same study showing that the more serious women are about finding lasting love, the more pro-Valentine's they are.
How do women really feel about Valentine's Day?
In recent years, it's become a bit of a fashion statement to look like you're unconcerned with Valentine's Day. Nowadays, women often feel pressured to reject behaviour which could appear to be soppy or attention-seeking in case they're laughed at.
However, whether a woman really wants the wine and flowers or not, she's not likely to turn down the chance to be lavished with attention by the person she likes best.
That's not to say men should go overboard with cards and gifts if their partners have strongly expressed that they'd rather not celebrate. It could be that they had a disastrous Valentine's experience in the past or they truly don't see the significance of the day at all.
Should a woman truly appear not to be bothered about Valentine's, it might be better for her partner to take a more direct approach. Simply saying, 'I know you're not fussed about Valentine's Day but I'd still like to do something to make you happy. What would you like?' can be a romantic gesture in itself as it shows attentiveness – even if the answer turns out to be 'Nothing at all, honest!'
Why is Valentine's Day important to women?
It's a chance to make time for each other
Keeping the romance alive in a long-term relationship can be a challenge. It's easy to let special dates take a backseat to day-to-day life. While you may not always want to dress up for a dinner date after a long day at work, it's important to make time for romance once in a while. Valentine's Day is the perfect chance to plan something special and remind each other of how great your relationship is.
It's an excuse to relive the exciting time when you first met
Because Valentine's Day comes round every year, it's a good way to think back to what brought you together in the first place. What were things like during those exciting first few dates? How have things changed over time? Relationships go through many ups and downs but Valentine's Day is a good chance to appreciate what you have together.
It's a reason to be romantic
Romance isn't all about heart-shaped boxes of chocolates and red roses. It's something that no relationship can do without. Valentine's Day is a good chance to remind your partner of how much you care about them, whether it's by booking their favourite restaurant or performing small acts of kindness throughout the day. Romance can be anything that surprises and delights your partner – it's not a one-size-fits-all situation.
It's an excuse to buy/receive a thoughtful gift
There's nothing better than receiving a carefully-chosen gift from the man you love. It's not only the present itself but the thought that your partner has paid attention to your needs.
A present doesn't have to be shop-bought to be meaningful. Gifts which are handmade can carry just as much significance, if not more. Making a collage of photographs or creating a heartfelt piece of writing will ensure a gift which will be treasured for years to come.