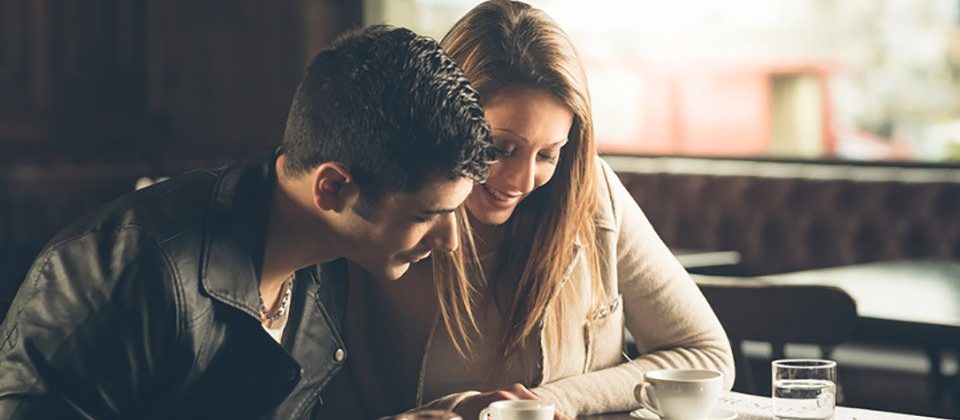 The emotional affair – are you guilty?
We all know about the physical affair, and the damage it can do to a relationship. But is an emotional affair any better? Or is it far worse?
Affairs are devastating, but what's the line between an emotional affair and a physical affair? And are you in danger of having an emotional affair? We investigate
In today's connected world, it's easier than ever to forge an emotional bond with someone. So easy, in fact, that you might be having an emotional affair without even realising it. Find out whether you're guilty with our guide to spotting the signs:
If you're in a relationship: does a friend of the opposite sex confide in you?
Can men and women have purely platonic relationships? There's no definitive answer. Friendships with the opposite sex depend on what each member of the couple is comfortable with and whether your romantic relationship is healthy.
Even so, if you muddy those waters by confiding in your friend, then you might be at risk of conducting an emotional affair. Ask yourself why you go to your friend and not your partner? Are you getting emotional support from your friend that you're not getting in your relationship?
Consider whether any of these signs sound familiar:
You tell your friend things you don't want to tell your partner
When you have an emotional crisis, you go to your friend first
You text or email constantly – and hide it from your partner
You hide your friendship from your partner
Just because you're not cheating physically, doesn't mean the friendship is innocent. If you're regularly hiding things from your partner it will cause problems.
If you're single: are you relying on someone too much?
If you're having an emotional affair with someone in a relationship, think about your own love life. How are you going to get close to anyone else if you're using this person as an emotional crutch?
It might sound harsh, but the person you're having an emotional affair with is selfish. They're having their cake and eating it. They get their physical needs met by one person and their emotional needs by another. Years down the line, when you've ignored the advances of other singles, you'll almost certainly feel bitter and resentful that you wasted time on someone who never intended to commit to you.
Overall: is your relationship healthy?
It might seem like it is on the surface. You've got someone to talk to, confide in, turn to when things get tough. It feels good to be someone's shoulder to cry on. But deep down you know it's unhealthy. If you're conducting an emotional affair while in a relationship, you need to ask yourself what the relationship is lacking. If you're single, consider why you're allowing yourself to be caught up in an emotional affair. Do you lack confidence to seek out a partner of your own?
Whatever your relationship status, remember this isn't a healthy situation. The sooner you end it, the better.
Escaping from an emotional affair
It's often much harder to end an emotional relationship than a physical one. After all, it's relatively simple to tell someone you don't want to have sex anymore. Creating new emotional boundaries with someone – especially when you're close to them – is much harder.
Despite this, when you decide to end your emotional affair, you must do it. The other person will probably try to push your boundaries but you need to make your stance clear. If you conducted your affair online, be disciplined. Delete all their emails and remove them from your contacts. Make it clear that you won't be their emotional fall back.
If you're in a relationship, concentrate on that. What is is lacking? Can you save it? If you do break-up with your partner, don't run straight back into the arms of your confidant. Take time to heal and figure out what you really want from life.
And if you're single, it's just as important for you to distance yourself from the other person. Until you do, your chances of moving on and meeting someone else are very slim.