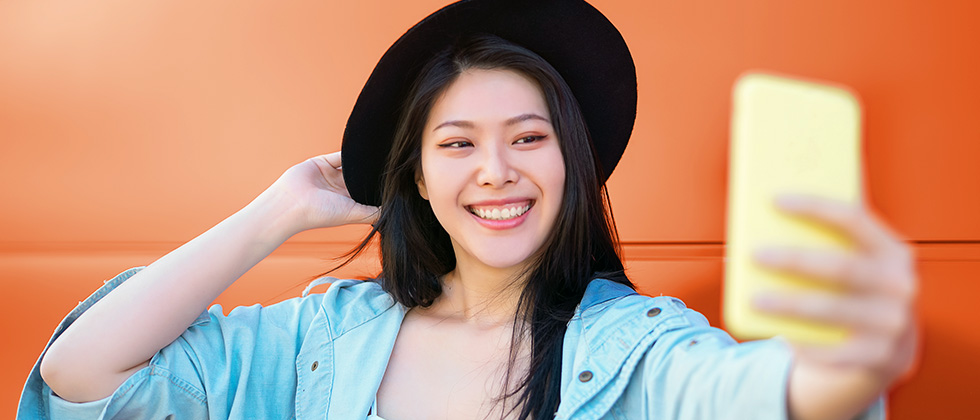 The 12 golden rules for eHarmony success
Make the most of your online dating experience with eHarmony by taking note of these 12 golden rules for success
1. Prepare to put the work in
Online dating can be great fun, but you shouldn't expect it to do all the work for you. Our success couples found each other because they took the process seriously and worked hard at it. This applies to all online dating sites, as well as offline dating – there are no short cuts to love. Reach out to every profile that catches your eye, make sure your profile is updated regularly and go on plenty of dates.
2. Play with your settings
If you've been with eHarmony for a few months and feel that things are going a bit quiet for your liking, it's time to play around with your settings. There are a whole host of things you can change to increase the number of profiles you receive each day. Start by changing something you feel comfortable with and see what happens – you can always change it back if you like! For example, by expanding your distance settings from 30 to 60 miles, you could just be opening yourself up to meeting someone great just 35 miles away.
3. Remember, it's not a reflection on you
When using eHarmony, as with the dating process overall, you'll experience ups and downs. It's really important not to see those down periods as a reflection on you. If you've been chatting with someone and they suddenly go quiet, remember that it could be due to myriad reasons: they've gone away, they've met someone else, their subscription has expired…whatever the reason, they don't know you well enough to make a judgement on the real you, so don't worry about it.
4. Get real
Some of our success couples talk about how they were each the first person they spoke to on eHarmony, which is frankly amazing and more than anyone could hope for. For thousands of other success couples it took time, several dates and a bit of hard work. It is a process that has worked for hundreds of thousands of people around the world, so be patient, give it your best and remember that there's no magic formula to finding love.
5. Challenge your assumptions
Most people believe that they have a 'type' of person that they're looking for. But, in reality, for many of those people that type of person hasn't brought them the kind of happiness they're looking for. Joining eHarmony is a great way to start challenging your own assumptions of what you're looking for in a partner.
6. Make the most of your profile
eHarmony's members know nothing about you, so your photos and your profile are your chance to show them what an amazing person you are. If you have an empty profile with no photos then you're saying something very different. Take some time to really think about how you want to present yourself to the rest of the world – we promise that you'll find a full, original, profile reaps great rewards.
7. Stay safe
Online dating is really no different from dating offline in that you should take the same precautions to keep yourself safe. When chatting online never send anyone money and be cautious when sending personal information, and when you move offline, meet in a busy public place, let someone know where you'll be and who you're meeting and if you feel unsafe, leave immediately.
8. Prepare for crossed wires
While getting to know someone online can be one of the easiest ways to communicate, it's also easy to get your wires crossed. Words on a screen are far harder to interpret than a conversation in person, so jokes, sarcasm and all manner of other things can be misconstrued. If someone you're messaging writes something in a conversation, or in their profile, that you're not sure about, ask for clarification – a bit of honesty always beats sitting at home thinking you've been insulted or missed the joke!
9. It's up to you to make your profile shine
There's no excuse for having a half completed, lacklustre profile. Take time to make your profile stand out and remember that there are lots of resources out there to help you if you get stuck. One top tip is to show rather than tell. Have a great sense of humour? Maybe weave a joke into your profile. Love travelling? Share your best travel anecdote or must-visit destination – the more personal your profile is, the better response you'll have.
10. Check out the eHarmony Dating Advice site
We want you to best possible experience while using eHarmony, which is why we have a whole host of resources to help you on your journey. Find a whole host of dating and relationship tips on the Dating Advice site, follow us on social media or reach out to our customer service team – we're always happy to help!
11. Be in it for the long haul
We're all about long-term relationships and we like to think you'll be in it for the long haul too. Unfortunately, very little happens overnight, even though we often wish it would!
12. Live your life
Never forget that online dating isn't a substitute for living your life – it's just a handy addition. Throw yourself into your hobbies and pursue those interests that will help make you the kind of fascinating person that anyone would love to date. And you know what the most important rule of online dating is? Have fun!