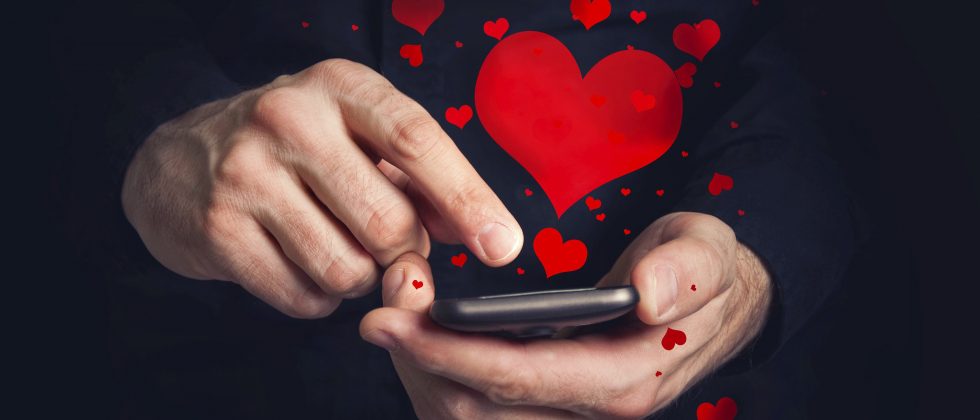 Mobile dating – Five great reasons to download the eharmony app
Did you know you can now access your eharmony account using just the tip of your finger? At eharmony we are always striving to make finding great dates easier for you, and that is why we developed our fantastic free eharmony app for iPhone and Android.
We know that you don't always have time to sit at a computer and organise your love life, so now you can experience butterfly moments in the palm of your hand. With everything from updating your profile to organising your next date, we are constantly updating our app with the freshest new features for your convenience.
Here are five of our favourite features which we think you will love:
Datebook
Plan fun dates with eharmony matches, as well as people you met outside of eharmony. With our Foursquare integration, you can search for fun date spots anywhere in the UK, and our iCal integration will send you reminders so you're never late to meet that special someone.
Touch ID for Passcode
Users on iPhone 5S and above, who are running iOS 8, can rest assured that their eharmony account is super secure. If you opt to turn on your in-app passcode, you have the option to use your Touch ID. You'll have to scan your fingerprint in order to enter the app, ensuring maximum security.
The Book of You
Every Premium user who completes the relationship questionnaire receives their own personality profile. We're firm believers that you need to get to know yourself before you're ready to find a partner. Read through our in-depth analysis of your personality and meet the real you.
What If?
As a subscriber, you can receive up to 30 additional matches a day by using the "What if?" feature. These are eharmony members we think would be great matches for you, but might be just outside your settings.
Match Settings
A recent addition to the eharmony app: Match Settings for UK users. Are you getting the kinds of matches you want? If not, alter settings like distance and age in order to increase your matching pool. Getting better matches has never been easier.