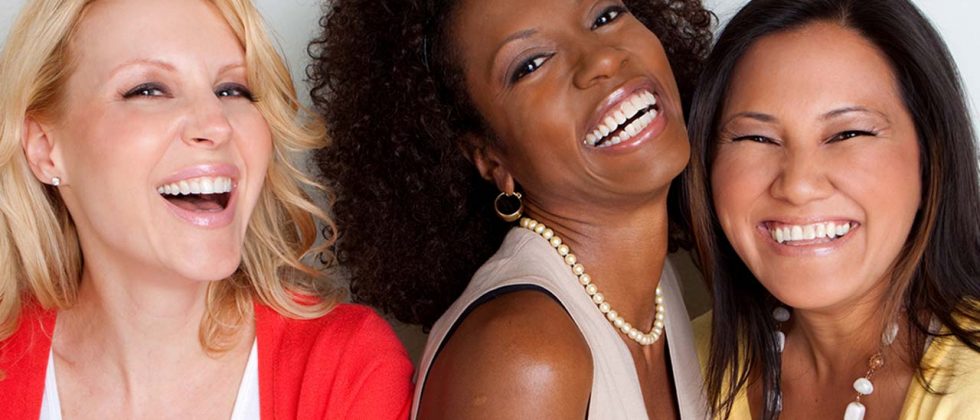 Dating older women: 8 things you need to know
'Like fine wine, women get better with age' is the old saying, but if you're thinking about finding love with an older woman, here's what you need to know.
Age should never stand in the way of true love. If you're considering dating older women, here are the 8 things that you need to know first
Ever heard the saying that age is just a number? Well, if you're a younger man looking to date an older woman, you'll know that there's truth in it. Relationships that cross generations are no longer a social taboo and couples with substantial age differences are springing up all over the place. But what can a younger man expect if they do find love with an older woman? Here are the 8 things you need to know.
1. Different lifestyles
When dating older women, it's important to bear in mind that you may be at very different stages in your lives. You might still be establishing your career, living in shared accommodation, or saving up to go travelling. She, on the other hand, may already be settled, financially secure, maybe even a mother. This doesn't apply to everyone, of course. But, if you are living a different lifestyle to the person you're dating, it will likely lead to conflict. Try to establish what you're both looking for from the relationship in the early days, so you can be sure you want the same things.
2. Family
If having a family is important to you, then this is something to consider when dating an older woman. She may already have children, which will bring its own challenges and rewards. A responsibility like children will restrict spontaneity and you won't always be the priority in her life. Similarly, if you dream of having children of your own, a mature woman may not want to revisit that part of her life. Or you might need to move faster than you'd like to ensure the best chances of success. Think about what you want from a long-term relationship and check that your values are aligned. 
3. Sex
They don't call them cougars for nothing! Women reach their sexual peak later in life than men, so an older woman and younger man may find that they're perfectly in sync sexually. Older women know what they want, so be prepared for her to tell you – relinquish control and go with it.
4. Strength
An older woman dating will likely have a few relationships under her belt and so will have a good idea of what she does and doesn't want from any new relationships – and won't be afraid to say so. You'll always know where you stand and you can forget about game playing.
5. Social references
Having social references in common may sound like a small thing, but it can be surprisingly important. At eharmony, we know that shared values and personality traits are the things that really matter when it comes to being compatible long-term but interests do still play a part. People often use references from the past to express themselves in the present, so if you regularly struggle to understand them, it can prove very annoying.
6. Health
Health and ageing won't be a pressing concern for many younger men dating older women but, if you're looking for a long-term relationship, they're good to be aware of. How will you feel if your partner retires while you still face years of working? Are you prepared to care for an elderly partner rather than enjoy your retirement travelling and having new experiences? You'll likely sacrifice many things for someone that you love but it's worth considering what the future may hold so that you're fully prepared.
7. Flings
Not every mature woman is looking for a long-term relationship with a younger man. She may be just looking for a fling with someone carefree who isn't looking for something serious either. If this sounds good to you, go for it. But if you're looking for something a little more serious, make this clear from the outset. It's best to be honest and avoid heartbreak further down the line.
8. Wisdom
An older woman will have learned from her experience and be wise to any tricks. She's heard all the tired chat-up lines and stories, and can easily spot if you're anything less than genuine. If your intentions for dating older women are sincere, you won't have a problem. She'll appreciate you for who you really are and be honest with you too.
How it works
Your search for a great relationship has never been easier with groundbreaking overhaul of the eharmony you know and trust.