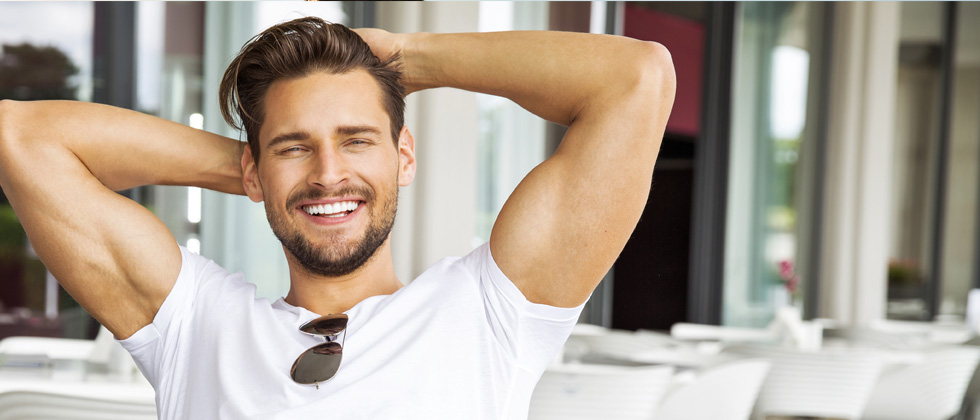 Dating a short guy – why true love goes beyond physical attraction
It's a fact that height difference is important when choosing a partner. And since the dawn of time, people have associated taller men with dominance, strength, and confidence. This can be so extreme that people prefer to date much taller men regardless of critical aspects like character, compatibility, and so on.
But, does height really matter in love? If what women want is an honest, committed, and lasting relationship then dating a short guy can expand your dating pool. In the end, it is about individual preferences, but short men deserve a fair chance.
The three challenges of dating short men
If you are a short guy, it doesn't mean your dating pool has shrunk or you are doomed to only dating women shorter than you. It just means there a few obstacles on your path to true love. Here are the challenges if you are a short guy or if you are dating one:
When dating a shorter guy is a deal-breaker
Many people are happy to date a guy regardless of their height but for some being short is a dating deal- breaker. For short men, this can play havoc with their self-confidence. The key is to pursue people with whom you have a good chemistry.
The stigma of being a short man
Short men are stigmatised by society and perceived less positively. If you are dating a short guy you might begin to wonder if everyone focuses only on his height, regardless that he might be great-looking with a stellar personality.
People like to justify their preferences
Another obstacle is when you begin to justify your choice or stress over choosing the right words. If you two are compatible, you shouldn't worry about the height.
What are the advantages of dating a short guy?
Men who have the confidence to date someone taller are attractive and have interesting personality traits. So, please remember there is more to someone than height and that you are limiting your options by filtering out short guys. Here are a few points that might beat the stereotypes:
High probability he is not insecure
Dating a short guy implies being with someone who looks beyond your physical appearance. He can be compatible with you at various levels and studies confirm shorter men make more faithful partners and are less likely to divorce.
If you are also short, you have something in common
He will be more sympathetic and understanding about short people problems. You can bond on this aspect. If you have great dating compatibility it can lead to a fulfilling relationship.
Shorter guys are more accommodating
Studies shows that shorter men usually compensate for their height. They tend to be sensible, kind, and loyal from the other side of the height spectrum. They are even known to contribute more to household chores and are also better financial contributors.
You have a broader dating pool
You have better chances both online and offline when dating!
The common concerns short men have while dating someone taller
Short guys know for a fact that tall, handsome, well-built, and well-established are the qualities people look for in a partner. So, it is natural to have some awkwardness before approaching a woman or man. You are likely to experience some of these worries.
Social awkwardness – What will people say?
The height difference will be lurking at the back of your mind making you feel overwhelmed no matter how many times you have gone through this issue. People will continue to give peculiar looks or make inconsiderate remarks.
Feeling awkward during intimacy
You are likely to worry about aspects like clasping hands with your tall partner, kissing her, and you worry about the intimacy.
The fear of being mocked
You worry that you will be humiliated by your partner or you might feel less respected and often mocked for your height. You fear that this can cause irreparable damage to your self-esteem and your relationship.
The benefits of dating a short guy
You're mature in your thinking – you look beyond physical attraction
You are self-sufficient and therefore more confident
You know you can have a successful romantic relationship, because you put more importance on core values and beliefs
5 Tips for dating a short guy
You have made a sensible choice by choosing someone who shares your values. Good job on not adhering to height norms.
Do not bring up the topic of the height difference unless he wants to talk about it – don't even joke about it
Be confident – breaking stereotypes is not impossible
Don't feel awkward. Dating a short guy will only portray you as an open-minded person
The quality of your relationship matters. Concentrate on the benefits of dating a short guy
Look for the signs of a good man –charm, intelligence, compassion, and the compatibility factor.
Dating a short guy – throw perceptions of appearance out the window
Looks are not the be-all and end-all of happy relationships. Attractions need not always be physical. To fall in love and go through life together, height or looks should not be a priority. What's important is to share similar values and life goals. Throw those perceptions away and look at dating with a new perspective. Try eharmony to find the right partner!
How it works
Your search for a great relationship has never been easier with groundbreaking overhaul of the eharmony you know and trust.