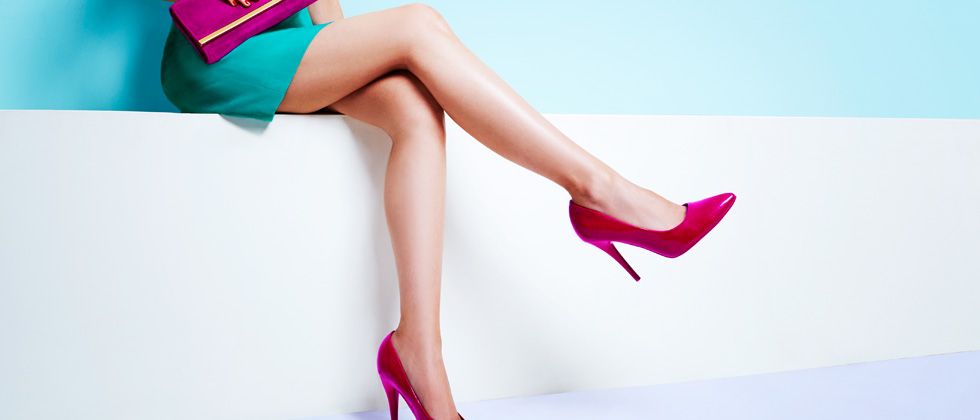 the long and short of dating a taller woman
It's one of the last remaining dating no-nos – a shorter man dating a taller woman is still likely to get sidelong looks. Taller women and short men still aren't seen as a compatible pairing, due in large part to outdated assumptions about masculinity. Luckily, eharmony is here to break down some of those lingering stereotypes and show you that dating a taller woman isn't nearly as difficult as it seems to be.
Why you should date a taller woman
We're not saying height should be your only criteria, any more than we'd advise women to only date basketball players. But dating a taller woman can have some unexpected advantage:
In a world where height filters on dating apps are common, a tall woman who chooses to date a shorter man is proving she doesn't care what other people say. She's looking at, and appreciating, you – which is a great quality to have in a partner, no matter their height.
How tall women feel about dating shorter guys
Remember: as much baloney as you've heard about being short, she's probably heard as much, if not more, about being tall. Tall women are often made to feel like they're too big or too unfeminine – a college friend was once cornered by a well-intentioned relative and told she needed to stop growing if she wanted to find a husband. (The story has a happy ending, though; several years and three more inches later, she's happily married to a shorter man who dotes on her.)
Additionally, decades of stereotyping, from movies to romance novels, means women are unconsciously conditioned to seek taller partners even though otherwise they'd be happy with shorter man.
All of which to say, dating with a height difference can be difficult from the other side, too. So much is made of women being smaller and skinner than romantic partners that it can take some effort to get them to open their minds to the possibility of being the taller one in the relationship. However, don't despair; as times change and the definition of what it means to be a man becomes broader and more inclusive, more and more women are coming around to dating someone shorter than them.
How dating a taller woman works
Even though size certainly doesn't determine whether two people will fit together, there are a few tips that can help make your date with a taller woman a positive one.
1. Be confident
Perhaps the most important dating success tip for tall women and short guys? Love yourself in all your pint-sized glory. Confidence is one of the most attractive features in a man, and owning his inches can mean the difference between her saying yes or letting you down gently. A man who is secure in himself won't feel threatened by an ambitious, intelligent, or talented partner – all things that are much more important than his height.
2. Don't make a big deal about dating a taller woman…
You might think you're trying to break the ice with a height joke, but not only has the tall girl you're trying to woo probably heard it, being reminded of her height like it's the only important thing about her isn't exactly going to endear you to her. Instead, focus on other things you've noticed about her appearance or her personality – not only will it be a refreshing change, it'll signal to her that you're not the average short guy.
3. … In fact, celebrate it!
When you're dating a tall woman, make sure she knows that her height is one of the things you like about her, just as much as her laugh or her uncanny ability to remember the lyrics to every Stones song ever.
There's a long list of reasons why you should date a taller woman
Dating a taller woman is just like dating anyone else; what is truly important are your shared values, not external appearances. Which is why eharmony is a great choice if you're considering dating – our unique Compatibility Matching System prioritizes personality, not height. So don't let the rules of an era long past stop you from finding love with someone taller – join eharmony today.
How it works
Your search for a great relationship has never been easier with groundbreaking overhaul of the eharmony you know and trust.