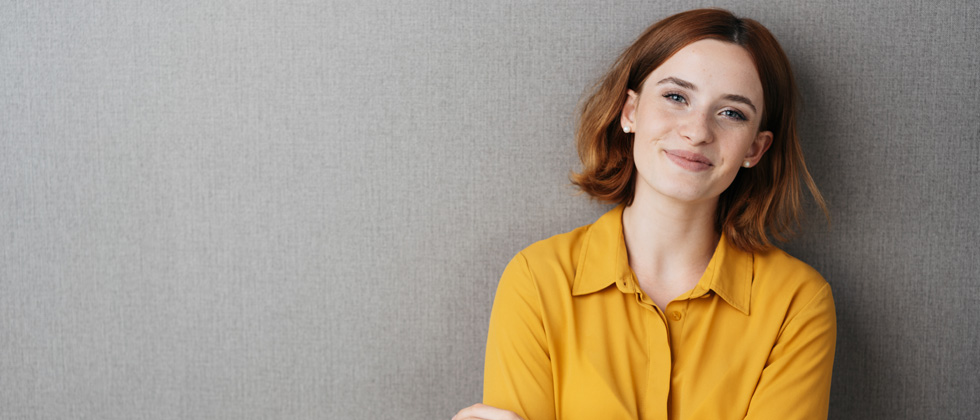 tips and tricks for finding the right person
You've been dating for months, perhaps years. Gone on blind dates and dinners with that accountant your Aunt Martha suggested would be just perfect for you, all in service of finding the right person… and it hasn't worked out yet. Don't worry, you're not alone. When it comes to dating, almost everyone wonders when you'll find the right person. In this article, we'll look at a few reasons you haven't found the right person yet, how to find them, and how to be sure they're really right for you.
Why you haven't found the right person yet
Nobody sets out to be single forever. That said, there often reasons why finding the right person just isn't happening.

1. You've got excess baggage you haven't dealt with
The truth is, finding the right person for you is easier when you forget about looking and instead focus on being the kind of person someone would like to date. That includes dealing with issues from your past and going to therapy if you need to. You need your head in a good place for when you find the right person.

2. You're too picky
Yes, everyone's got a list and/or a type. However, it's one thing for that list to be a guideline and another for it to be pages of requirements. The former is workable, the latter, less so – when you restrict yourself to a certain kind of person, you're missing out on all the other wonderful potential dates that don't meet your narrow criteria.

3. You're too needy
It's fine to care about finding the right one – needing to be in a relationship, however, is not. When you need to be in a relationship, not only do you settle for less awesome partners than you deserve, you're also being unfair to your partner – after all, people want to feel special and chosen, not like they're a better option than being alone.

4. You're making bad dating choices
From Beauty and the Beast on, we're inundated with the idea that people (but especially young women) can change a bad man to a good one through the power of love. Stop. No. That might work in a fairy tale, but in real life? People don't change unless they want to, and you deserve better than to waste time and effort trying to make them.

5. You're simply in the wrong season of life
Although pop culture would have you believe otherwise, there's nothing wrong with being single. Sometimes, the time simply isn't right for a relationship – perhaps work is extremely busy or you're simply not over a previous relationship. Whatever the reason, sometimes it just isn't the time for finding the right person, and that's okay.
10 tips for finding the right person
How to find the right person is a question asked by many. These tips may increase your odds of success:
Work on yourself – don't just count on being nice, especially if you're a guy. Work on being interesting, as well as being a good listener, the sort of friend and partner you yourself would like to have. You want to be someone worth dating when you finally find the right person
Do things! Yes, online dating is one method for finding the right person, but don't discount game nights, dance classes, or even trivia night and the local bar. Step out of your comfort zone!
Use your values to help guide your search. Is faith important to you? Ask around if any religious friends know someone single who'd be a good match. Don't want kids? Make sure you let your partner know early so they don't invest too much time in an incompatible match
Expand the range of people you'd consider dating. Many times, it takes a while for a connection to build; it's important to give it a chance. Tip: give each potential partner three dates before calling it quits
Put your best foot forward, sartorially. Basic hygiene and a little care in dressing will go a long way
Work out exactly you want out of a relationship beforehand. Not all relationships are alike, and that's fine – the important thing is that yours works for you and your partner
When it comes to online dating, take advantage of how much room you have to curate the impression you give. Make sure your photos represent who you are and use your profile to let people know what kind of relationship you're looking for… and what kind of partner you'll be
Be yourself. When you find the right person, they'll love and value you for you, not any persona you create. Which is why it's extra important to show any potential partners the real you, right from the beginning
Relatedly, be honest with yourself about any flaws or shortcomings. Nobody's perfect, but relationships work better when both people are honest with and about themselves
Let it go. (Apologies for the earworm.) One of the worst things you can do when it comes to finding the right person is to get so wrapped up in looking for them that you ignore the rest of your life. Focus on yourself, your work, your family and your friendships, and the right person will show up when it's time
Guidelines for finding the right person, no matter what stage of dating you're at
It's not often acknowledged, but just like many other parts of life dating also has stages. Each stage is different, and the question of whether the person you're dating is right for you will come up at each one.

Stage 1: First contact (online dating)
This is the very first stage of a relationship, after you've seen something that piqued your interest enough to say hello (or respond when they did). In this stage, you're getting to know each other and feeling each other out to see if there's potential.
Questions to ask yourself:
Am I having fun chatting with them?
Are they being attentive without going overboard?
Do I want to get to know them better?

Stage 2: After the first date
The first important milestone has been met: you've met in person, for an actual date. Hopefully, it's gone well!
Questions to ask yourself:
Was there chemistry?
How did my date treat me and, just as importantly, the waiting staff?
Did they pay attention to me rather than their phone?

Stage 3: After you've been dating a while
You are a good deal closer to your desire to find the right one. Your relationship has gone from the euphoria of the honeymoon period to something a little more solid, but also a little more staid. Lots of relationships don't survive this period, which isn't surprising.
Questions to ask yourself:
Do my partner and I have similar values?
Do we know our goals as a couple, and are we on the same page about getting there?

Stage 4: When you're in a committed relationship
This is the serious, definitely-exclusive-possibly-living-together-or-maybe-even-engaged stage. By this time, you guys have a serious destination in mind and are reasonably in accord on how to get there.
Questions to ask yourself:
Do I feel loved and valued in my relationship?
Does my partner still do little romantic things for me?
Can I see this being a forever thing?
Finding the right person can be a long journey, but it's worth it
Finding the right person, and knowing when you've found the right person, isn't easy, but with patience and persistence, it's absolutely possible. One way to make the search for Mr or Ms Right easier? Signing up with eharmony. Our large dating pool of singles looking for a serious relationship ups your odds of finding someone you'd like to settle down with, and our unique Compatibility Matching System means you'll be directed to people who share your values right off the bat. So sign up for eharmony and get started on finding the right person today!
How it works
Your search for a great relationship has never been easier with groundbreaking overhaul of the eharmony you know and trust.