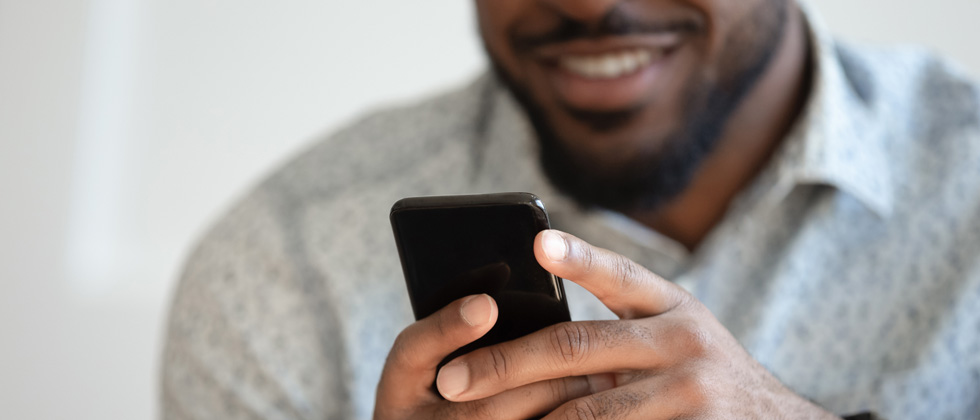 How to text a guy? Guidelines and examples to text Like a pro
Want to talk to your new online crush or the guy who you have only met once? Are you wondering how to text a guy and what to write about? Your heart is pounding, mind a bit clouded and you have butterflies in your stomach.
Texting men is an art that has the capacity to trigger emotions. All you need is to understand the tricks, the right timing, and learn how to use the magic of the words when you cannot use body language.
So, how to write a good first message and get a positive response from him? Learning the tricks and best practices is not rocket science. It is something you can learn and master the art.
The do's and don'ts of texting men
The modern dating world is complicated in so many ways, but one of the most challenging is knowing how to write a message, especially the first time. Here are some guidelines and tips.
How to text a guy and start a conversation? 5 effective tips
It's okay to text first: You will agree that this situation is easier when you have met him online or come across his profile on a dating app. Online platforms like eharmony have pre-designed icebreakers that will help you strike a conversation, plus it takes the pressure off you.
If you have his number, but you're unsure of his response or you're wondering if he will ever respond, then you should know confidence is key. Many guys think someone else making the first move is attractive. It sets you apart and you become memorable.
Take it slow: Play it safe and stay calm. For the first text keep it simple. "Hey, what are you up to"? Or "Hi, I enjoyed talking to you the other day, it would be great to get to know you better". Remember simplicity is key. Keep it casual and do not flood his phone with messages.
Ask questions: When you ask questions, it implies you are interested.If you have chatted earlier, pick up something from the conversation topics and build on it.
Bear in mind: Timing is important. Don't send him a dozen questions late at night or early in the morning.
Give compliments: Men too love compliments! It's the sure-fire way to get a man attracted and to respond. Example, "Hey, you have pretty eyes". Flattery can get you anywhere! True. But ensure it is a genuine compliment.
Find something in common: Letting him know you enjoy the same hobby, or you are from the same school, can get a conversation rolling. If you met him on a dating app, you get an idea about his interests from his dating profile pictures and you can use those to lightly flirt online.
But most important: Do not lie about your interests.
How to text a guy and keep him interested in you
Kicking things off is hard enough as it is, so the fear of it eventually ceasing is understandable. Here are five things you should take into consideration while texting men.
#1 Less is more
Keep it casual and use emojis sparingly. When he does reply to your texts, you don't have to show him that you are elated (though you are feeling over the moon). Don't make him feel he is the center of your universe, which could scare him and make him lose interest in you.
#2 Don't overanalyse the situation or the text
Text messages are hard to decode at times as we're sure you've experienced. But remember, you will not know the exact situation or mood he is in with his response. If he delays, do not drive yourself and him crazy by overanalysing. Stay positive.
# 3 Give him a chance to start the conversation
You need not be the one saying 'Good Morning' every day. Don't appear too enthusiastic. Let him chase you sometimes but make sure you respond in a reasonable time. If he is interested, he should be asking questions about you, too!
# 4 Being yourself is attractive
This is very important, when you ask yourself how to text a guy. Your fingers are doing the talking but that doesn't mean you should pretend to be someone you are not. Be honest and don't play mind games.
# 5 Use humour
Everyone enjoys the company of a witty and humorous person. And, texting is the easiest way to be funny and keep the conversation light but rolling.
Text messages that will make him miss you and want you
In order to make him want you around, he should first know how it feels to have you with him.
Send positive or praise messages: 'Have a great time with your friends', 'Good luck with your presentation', or 'Love how chivalrous you are' – showing that you care will strengthen your relationship.
Send a nice picture – Don't send 30 of them at once. Just one or two nice ones so that you stay on top of his mind.
Send flirty texts – If you two have made some progress, you can send him a sexy text that will ignite his desire for you. You can use the flirty emojis too.
How to politely text a guy that you are not interested
One of the hardest parts of dating is rejection. When you have to do it:
Be honest and clear – thank him for all the attention he has showered on you but avoid too many apologies.
Don't force him to be friends with you – If he is already a friend, plan well in advance what you are going to say. Saying no to a friend is harder – give him space. Perhaps you can say something nice about him to ease the pain of getting dumped. For example: "I enjoyed discussing books/ movies with you".
Texting men the right way will have the power to build a relationship
Today, texting is a huge part of relationships. Everyone has different approaches to texting like in most other things and it can be fun if you follow the basic rules. You even have the advantage of online dating and conversations that are self-paced making things easier for you.
Subscribe to eharmony and learn more about how to text a guy. Make use of the site's guided communication features that make your experience worth-while. Form great connections with less time and effort.
How it works
Your search for a great relationship has never been easier with groundbreaking overhaul of the eharmony you know and trust.