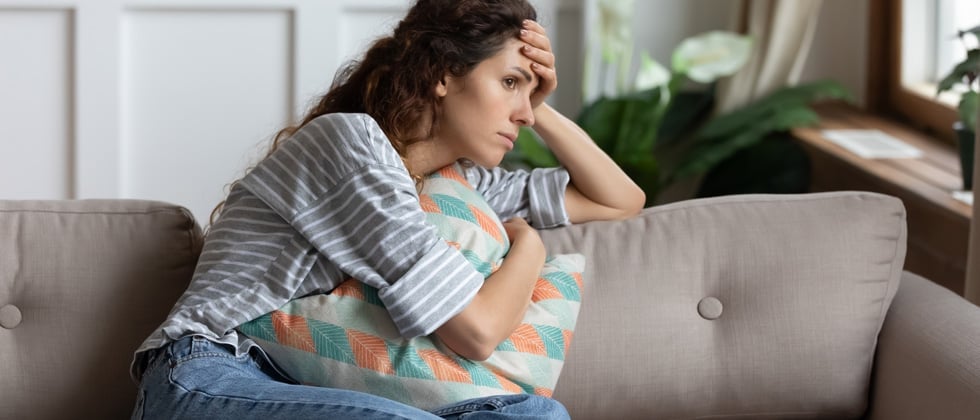 'Single Forever'?! 7 Awesome Strategies to Change Your Status
Have you been single for way too long? Do you sometimes feel the need to have a partner? Do you keep thinking and saying that love and relationships are not for you? Or, are you wondering if you'll be single forever? as you are reading this. If you are nodding a 'yes' to any of these then it's a sign that you have been alone for some time, but you should know that you deserve some attention and love all the same. If you have decided that you're going to be single forever based on your past relationship experiences, then it is time to change your perception. We know that single life can sometimes be rough and there are not-so-great parts of spending a long time on your own, so let's help you change that. If you have decided that you're going to be single forever based on your past relationship experiences, then it is time to change your perception. We know that single life can sometimes be rough and there are not-so-great parts of spending a long time on your own, so let's help you change that.
Will I be single forever? 5 signs that scream for your attention
'Just put yourself out there', or 'try using dating apps', are phrases that you hear often from family and friends, and you are understandably over it. You should not settle for anything less than what you deserve.
Here are some signs that may explain why you're single. The hard thing to realize is that if you truly want to be in a relationship, you may need to change a few things if you really want to be in a fulfilling relationship.
1. You have set very high standards and/or you have unrealistic expectations
You are very clear on what you want out of a relationship. And while it is good to have a set of criteria, you should remember that nobody is perfect you give the other person a chance. Unfortunately, the fantasy relationship you have in your head will often remain a dream and will not change your "single forever" if you don't bend a little.
2. You compare everyone you date to your ex
Either you still are not over your ex or it's just that you are protecting yourself from being hurt again, but you tend to compare situations and personalities a lot.
3. You have trust issues and find it hard to deal with it
You are great at spotting dating red flags and are also constantly judging. This will do more harm than good. If the bitter experiences from the past have caused you to have trust issues, you need to first overcome this before to stop thinking you'll be single forever and to start dating again. Trust is essential for a successful relationship.
4. You are easily influenced by others' opinions
If people's opinions are more important to you than your own gut feeling, then it is going to be hard to find someone. Relationships require maturity and one of the strong traits that you should display is being able to make a decision.
5. You are too busy to date and are unavailable for emotional investment
You feel you are just not meant for dating and moreover, you are a busy person. If you feel dates are stressful and time-consuming, and you are happy without the constant string of boring first dates, then it's high time you change your viewpoint.
7 Ways to follow if you don't want to be single forever
So, you are ready to try dating again. These strategies will help you in all your dating endeavors.
Don't look for perfection
There is nothing wrong in waiting for the perfect partner but you shouldn't be too picky. After all, love is between people with different dreams. If you don't consider the other person's feelings and needs, you are likely to be single forever.
Tip: Be the kind of person you want to date.
Overcome shyness and socialize
Being an introvert is one thing, totally cutting yourself from the world is another. Meeting and mingling are as important as your personal time if you want to date someone. If you are shy and absolutely cannot talk to strangers, ask friends to set you up with someone.
Tip: With dating apps, interaction with people is easier, subscribe to them.
Work on improving your personality
If you are someone who does not like to share your world or you find it extremely hard to leave your comfort zone, then finding a partner is going to be hard. Be open to spontaneous plans and break free from your shell a little. Do everything that you can to make yourself more presentable.
Tip: Love entails physical and emotional attraction.
Do not compare people with you ex
If you don't stop comparing people or situations, then you are holding yourself back from the many opportunities to find true love.
Tip: Try to handle the break-up to let go of the past and embrace the future.
Love yourself first
Do you think love is something that happens to other people and not you? Well, it's time to be kinder to yourself first. A relationship requires a lot of giving, and you cannot give away something that you don't have. Remember, Love starts within.
Stop saying 'I am too busy to date'
If you have a busy schedule and all you want to do or can do is get back home and rest, then participating in the dating scene is going to be almost impossible. When you are open to meeting people anywhere and being less selective and selfish with your time, that's when you'll see how relationships can fit in beautifully with your life.
Be Patient
Long-term relationships require patience and adjustments. Don't be too greedy, go slow and don't fear rejection, it is a part of the game.
Being single forever is a choice, but everyone deserves a happy, satisfying relationship
Dating is fun – meeting new people, exploring new places, and the excitement of a new relationship. But it also means putting in some effort, making a few compromises, and willing to be honest and open. Once you've found your special person, you'll see that it just makes your life better.
Life is a journey and it's more fun when you have someone to share it with. If you are still looking, subscribe to eharmony where great dates and meaningful relationships happen.
How it works
Your search for a great relationship has never been easier with groundbreaking overhaul of the eharmony you know and trust.