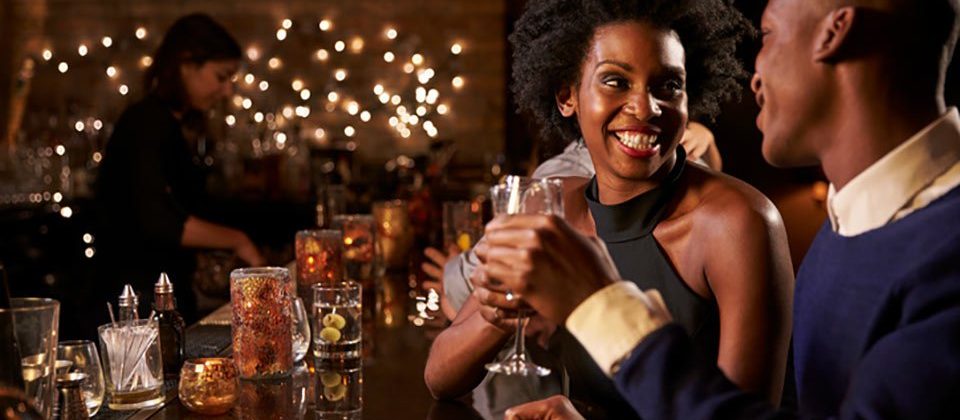 10 brilliant first date questions
First dates can be nerve wracking not matter how many times you do it. One of the most common fears people have is that they will have nothing to talk about so here are 10 questions which should keep the conversation going.
So you've met someone online, the conversation has gone smoothly and now you're going on a first date. But what if you get tongue-tied? Don't worry, we've got you covered with these 10 brilliant first date questions
Chances are you'll have learned quite a lot about your date from reading their profile and chatting to them online. So, when it comes to the first date, it's easy to worry that you won't have much more to talk about. Although it's good to talk about yourself, the first date is also the time to get to know your date and the best way to do this is through asking questions. You don't want to bombard your date with questions like it's a job interview, but it's good to have one or two to fall back on if the conversation dries up.
1. On your profile you said …..
Before you get to your first date you'll have learned quite a lot of factual information from your date's profile and any online communication you have had. The date is the time to begin getting to know the real person rather than just information about them – to hear them talk about the things they're passionate about and the people that are important to them. Follow up on the things that initially attracted you to them and ask them to tell you more – it'll show you're interested if you remember key points about them.
2. Has any book or film had a big influence on you?
Questions like this are good because they have universal appeal; everyone has books and films that have influenced them and you will have your own to share. Talking about these favourites can reveal a lot about someone's personality while simultaneously making for easy conversation.
3. If you could have any job in the world what would it be?
This first date question allows the focus of conversation to be on dreams and aspirations, which makes most people feel good. You will get a chance to see what your date's drive and motivation for work is – money, status or service – and this will tell you a lot about them and whether your values might be compatible.
4. Where do you feel most relaxed?
Knowing how someone relaxes will go a long way towards revealing what other interests they might have that aren't listed on their profile and whether they are a high or low energy person.
5. What personal accomplishment are you most proud of?
With first date questions you want to keep the conversation light and asking about someone's past can sometimes lead to them revealing all sorts of unhappy or painful things, especially with regard to past relationships. Frame questions about the past with a positive spin. There will be time for deep, meaningful revelations later.
6. Which three people would you invite to a dinner party and why?
These people can be alive or dead and from any period of history. It is a great topic of conversation because it leads down lots of different avenues. Remember if you ask the question you should be prepared to answer it yourself.
7. If there was one animal you could save what animal would it be?
This question reveals something about the person's nature. Many people love animals and this is an unexpected way to get into a conversation about what their favourite animal is, as well as deeper environmental issues if they are important to you.
8. What is an attractive quality about you that people don't immediately see?
This is a good question for someone who hasn't been very forthcoming about themselves and could be shy or lacking in confidence in the dating environment. It's a gentle way of getting them to talk about themselves.
9. What is one thing about you that might surprise me?
It could that a big burly bloke can make a rose out of fondant icing or a petite delicate woman has a black belt at Karate – whatever it is, it's a good topic for conversation.
10. Would you like to meet up again?
If you don't ask, you won't know, and if you are the sort of person who can't bear to be left wondering whether they will call or not it might be better to come right out and say it.
Listening is just as much part of the art of conversation as talking so make sure you practice that too. Be prepared to answer any first date questions you use yourself as the chances are they will be turned back to you.