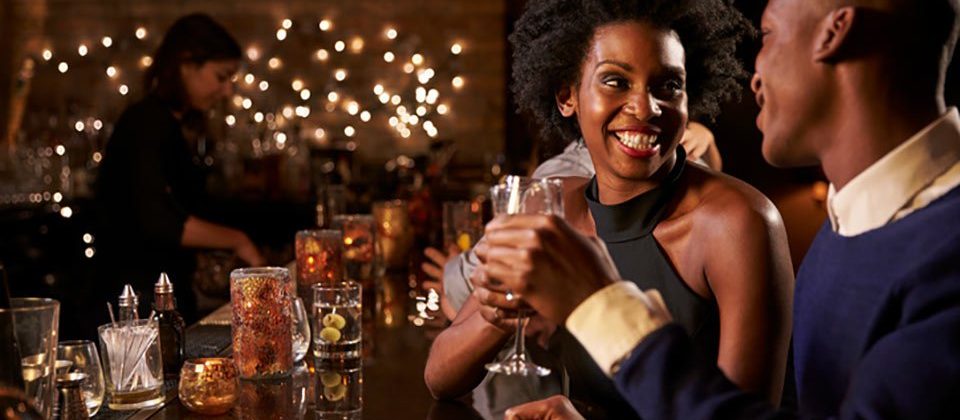 What to wear on a first date
Wondering what to wear on a first date? Soothe all your wardrobe worries with dating expert Charly Lester's top tips
It's perfectly natural to be nervous before a big date. And one of the things people worry most about is what to wear on a first date. If you're struggling to choose the perfect outfit, here are some tips to make things a bit simpler.
Be true to yourself
Dating is about finding someone who is attracted to, and compatible with, you. So, don't be afraid to be yourself. Yes, you obviously want to look like you've made an effort, but don't let that disguise the person you really are. There's no such thing as a perfect outfit. Plan what to wear on a first date according to what you're doing, and how you want to present yourself.
One of my most successful dates took place while I was wearing jeans, wellies and an anorak because it was tipping down with rain and we'd planned to ride on a jet boat. It was what I would have worn to meet a friend in the same situation, and certainly didn't affect my chemistry with my date.
Make sure you feel comfortable
You need to feel physically comfortable in what you're wearing. If you're uncomfortable, it will show, and you'll give the impression that you're nervous or awkward. Don't wear a tie if you're just going to play with it the whole time and avoid high-heels if you're more comfortable in flats.
The more first dates I went on, the more I found I developed a dating uniform – a series of outfits in which I felt comfortable and confident. My dating uniform was a series of dresses, so when one guy asked me to wear trousers on our first date (because we were going on a motorcycle) I realised just how much it put me out of my comfort zone!
Stand out among the crowd
Why not wear a bright splash of colour or a bold pattern? A bright colour will make you appear confident, even if you don't feel it inside. And choosing a distinctive piece of clothing not only gives your date an easy way to recognise you when you meet, but it may also make you more memorable.
I've always loved bold patterns, and my dating outfits soon became a series of polka-dot dresses. They became my dating armour – even when I was nervous, putting on the bright, bold dresses would give me an extra confidence boost.
what to wear on a first date
Treat yourself
If you do want to buy something new for a first date, opt for a new accessory. You're less likely to fidget with it, than you would with a new piece of clothing, but splashing out will help make the occasion feel special. Treating yourself to something you've wanted to get for a while – such as a bag or a piece of jewellery – may give you a flush of confidence, and might even prove a conversation starter.
For years I promised myself I'd buy myself a specific handbag, with my first proper pay-cheque. I love the bag because I bought it all by myself, and years later, it still makes me grin when I head out with it on my shoulder.
Prepare for the unexpected
If you don't know what you'll be doing on the date, err on the side of caution, and wear an outfit that isn't too restrictive. Choose shoes which you can walk a reasonable distance in, and if you don't know how casual or smart to dress, opt for the middle ground.
As a taller woman, who didn't always know the height of the men I was meeting, I tended to avoid high heels on first dates. I was less likely to end up towering over my date, and able to trek all over town during the date if necessary.
Charly Lester is one of Britain's most recognised dating experts. The founder of the UK Dating Awards, her blog 30 Dates is one of the most successful British dating blogs ever. The former Global Head of Dating at Time Out, Charly's advice has appeared in most national newspapers, and she regularly appears on Radio 4's Woman's Hour.